Reminders: Homecoming Football game, Saturday @1pm, Historic Olmstead Field. Homecoming Dance, Saturday @7pm, WHS gymnasium.
WHS Volleyball is home vs. Greeley tonight at 6pm. Come out and cheer on the Blazes!

WHS Faculty was honored to partake in place-based education with Michael Shaughnessy, President of the Friends of the Presumpscot River, at the Chief Polin Memorial today. Thank you Mike for this special opportunity. Go Blue!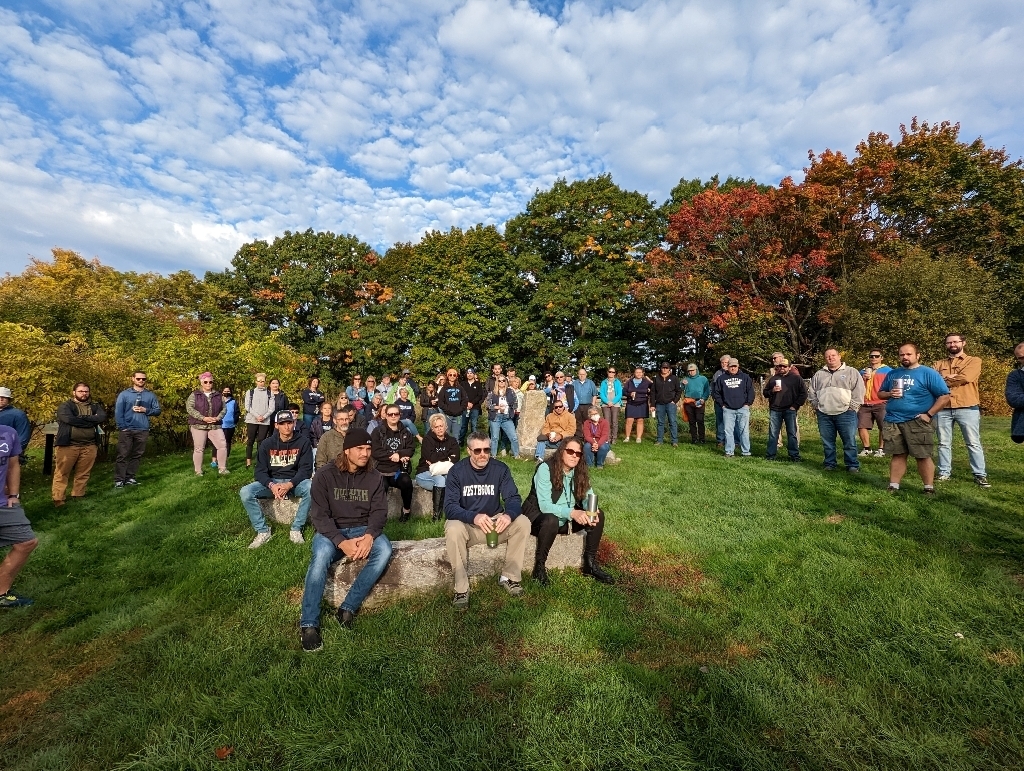 It's hard to believe October is here already! Just a reminder that this is a shortened week. Students have no school this Friday, 10/7. Additionally, next Monday is the holiday observance of Indigenous Peoples day, so no school that day either.
Come to the WHS Open House tonight! It's a great opportunity to meet teachers and get a sense of the WHS experience. We will start right at 6pm and wrap it up at 7pm. See you later!

Oh my, construction of our new greenhouse is underway. Go Blue!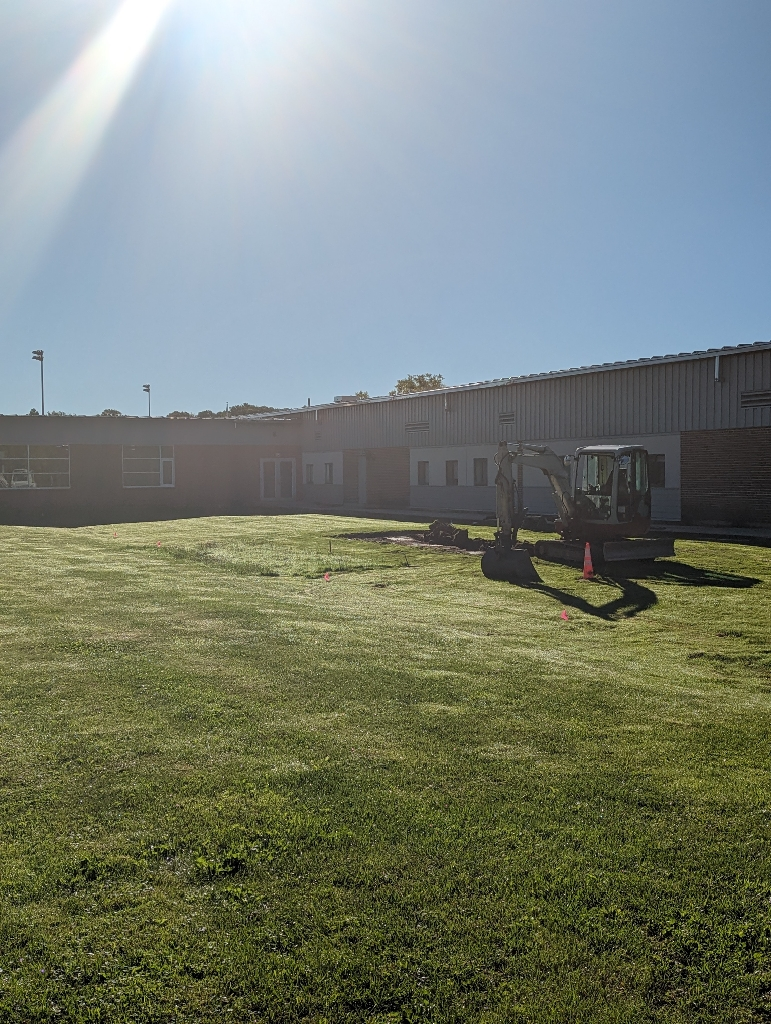 Come to the Westbrook High School Open House 2022! Join us next Thursday, 9/29, from 6pm to 7pm at the school house. We will run an abbreviated schedule, so that every family has the opportunity to get to each one of their students' classes. Go Blazes!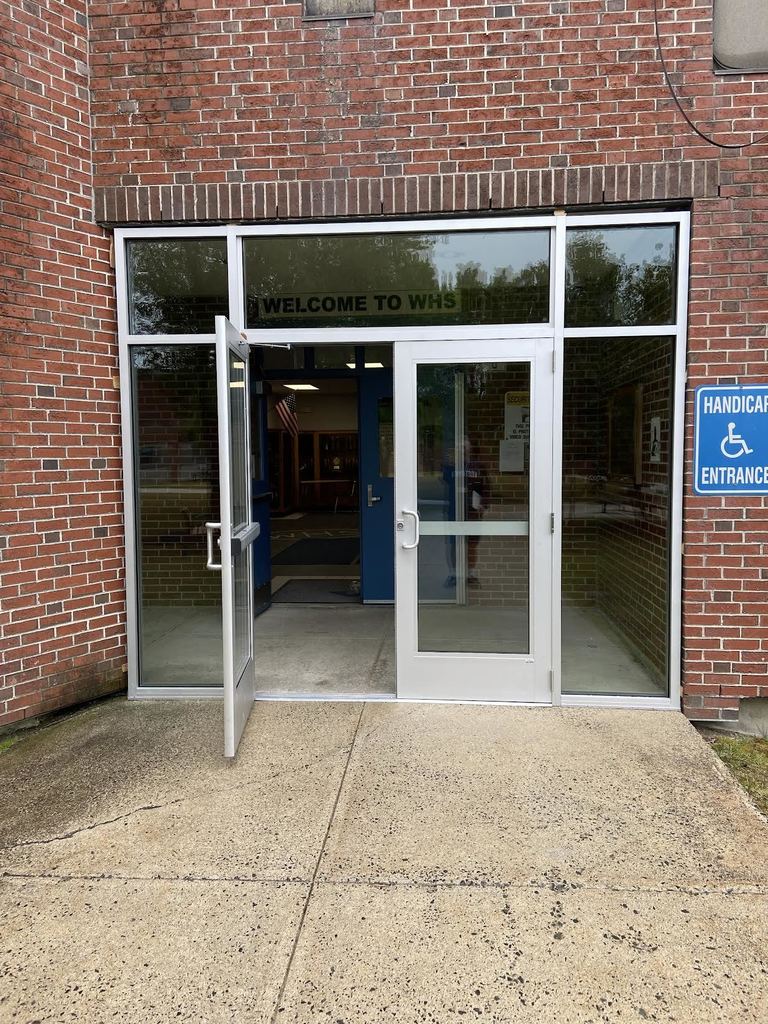 WHS will be hosting a Homecoming dance on Saturday, October 15. It is a fundraiser event for the Class of 2023. Stay tuned for more details!
The WHS Marching Band will be performing their fall program "Oasis" this ​Friday evening at halftime of the football game, right here in Westbrook at Historic Olmstead Field. Come to WHS on Friday at 6pm, and you can support both the WHS Marching Band AND the football team! Go Blue!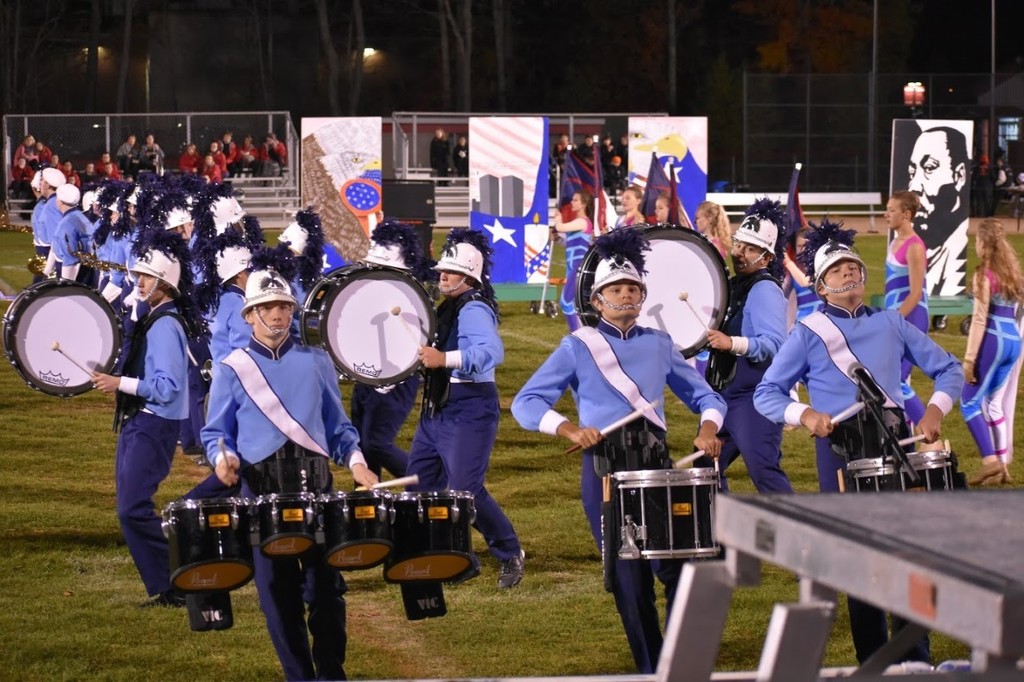 Please remind students to use their lunch code number when getting school lunch. ACE teachers handed out a sticker to every student with their number on it. If a student lost the sticker and forgot their number, they should ask an adult.
Welcome to the first full 5-day school week! It is a BLUE Week, meaning Monday, Wednesday, and Friday are all BLUE Days. Go Blue!!!
Our first Early Release Day is this Wednesday, 9/7. Students will be dismissed at 1:25pm. From now on, every Wednesday will be an Early Release Day.
The band absolutely rocked tonight! So impressive that they pulled off a complete show after just 9 days of band camp. Way to go, WHSMB!
UPDATE – Due to impending weather, the WHS Marching Band's performance of "Oasis" will now be tonight, THURSDAY, 8/25, in the Westbrook High School faculty lot. The performance will begin promptly at 7:00pm. Go Band!!!
Save the date! Open House at WHS – Thursday, September 29, from 6-7pm.
Back to school mailings are going out! Look for a packet of paperwork to arrive in the next couple days. Please sign and return the forms. Students will need to turn in signed paperwork in order to receive a laptop.
The beat goes on! Come out to see and hear the WHS Marching Band's new show "Oasis" this Friday in the Westbrook High School faculty lot. The performance will begin promptly at 7:00pm.
WHS Fall Sports Schedules are out! Find your favorite Blazes team on the WHS Athletics & Activities website and get to Westbrook High School to support the Blue!