News from the world of Mathematics Competitions: The Westbrook A team came in first yesterday out of 13 teams from the Portland area! The kids were very excited and even rang the victory bell when they came home. Go Blue!
Yesterday, WHS students took to the polls in our 2022 Mock Election. In the photo, students are reading through ballots and checking off their choices in the voting booths. Huge shoutout to our Social Studies Department for organizing this effort!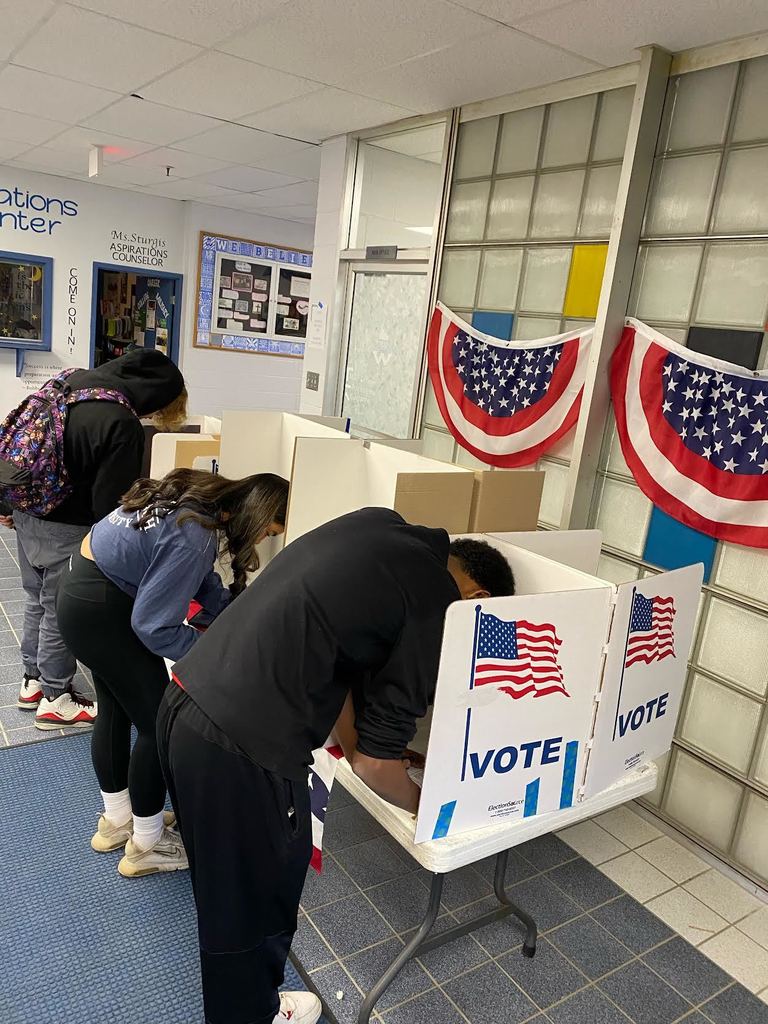 Thank you to Mayor Michael Foley and State Representative Sue Salisbury for coming to WHS during a recent ACE period. They discussed civic engagement and opportunities for students to connect with local and state government. WHS senior Mackinna Campbell pulled the event together with the help of City Clerk Angela Holmes. It was outstanding!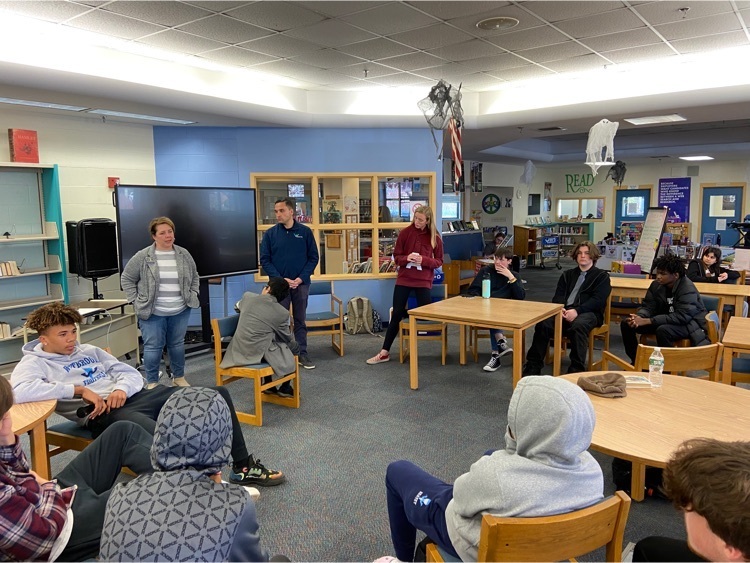 School Picture Retake Day is next Tuesday, November 8!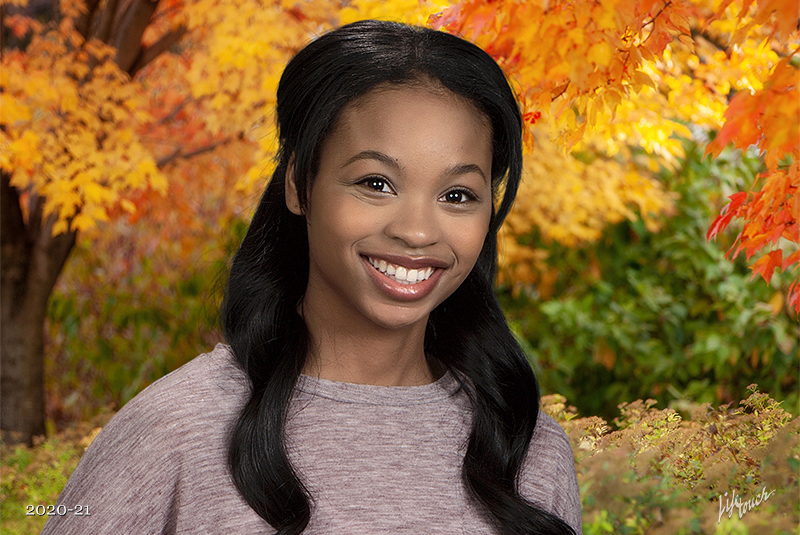 Senior photos are due November 11th at the latest. Students can submit 2 photos (one color and one black & white). These photos should be in a vertical format (tall) and at least 3Mb in size. Please label the images as "lastname, firstname color" and "lastname, firstname bw" If you are submitting by phone, please make sure to select "actual size" when sharing. They should be sent to
whsyearbook@westbrookschools.org
Your student will need to submit a write-up of no more than 300 characters in order for their b&w photo to be in the book. As always, if you have any questions or concerns or need help with Senior photos please reach out to Mr. Johnson at
johnsonm@westbrookschools.org
or
whsyearbook@westbrookschools.org
AP students--if you have not at least paid a deposit for each of your AP exams by November 4th--next Friday--Ms. Baggs cannot order you the exam(s)! AP exam order forms are available in the Student Services Office. Please see her or shoot her an email if you have any questions:
cloutier-baggsd@westbrookschools.org
WHS Robotics students visited D&G in Westbrook last week. What a great opportunity to see real world application! Thank you to D&G for being gracious hosts. Shoutout to Mr. Wolf for providing this great trip for his students.

Science at WHS! Mr. Walbridge's Physical Science class worked out all the variables – time, speed, and distance – in order to successfully drop a water balloon on his head. A few groups really hit the mark and made a splash!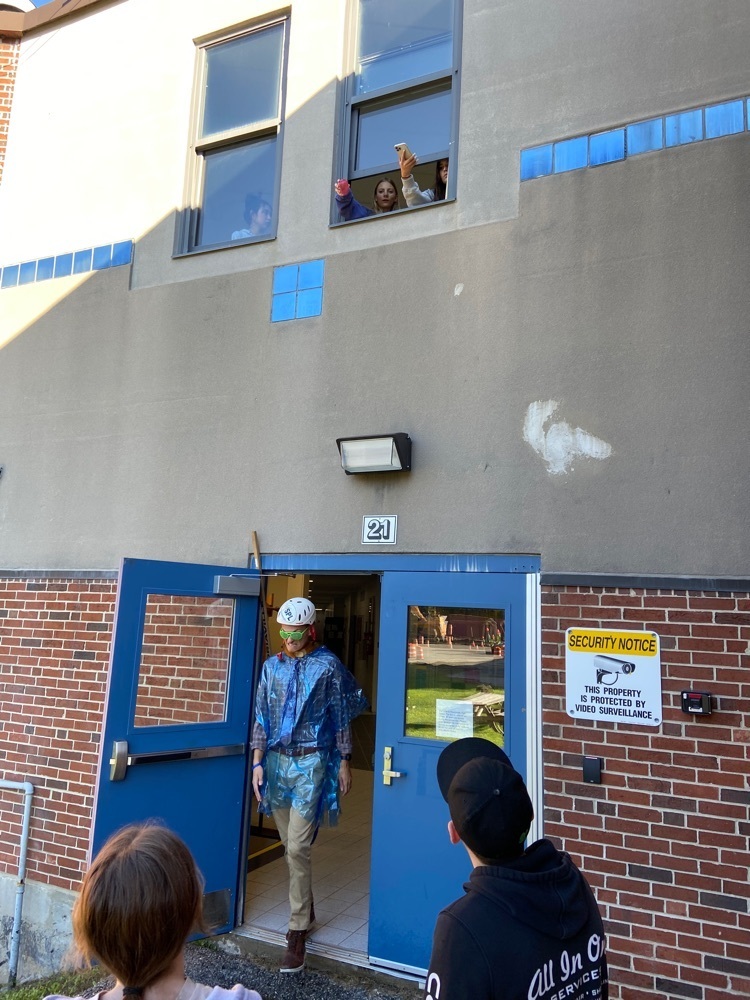 Reminders: Homecoming Football game, Saturday @1pm, Historic Olmstead Field. Homecoming Dance, Saturday @7pm, WHS gymnasium.
WHS Volleyball is home vs. Greeley tonight at 6pm. Come out and cheer on the Blazes!

WHS Faculty was honored to partake in place-based education with Michael Shaughnessy, President of the Friends of the Presumpscot River, at the Chief Polin Memorial today. Thank you Mike for this special opportunity. Go Blue!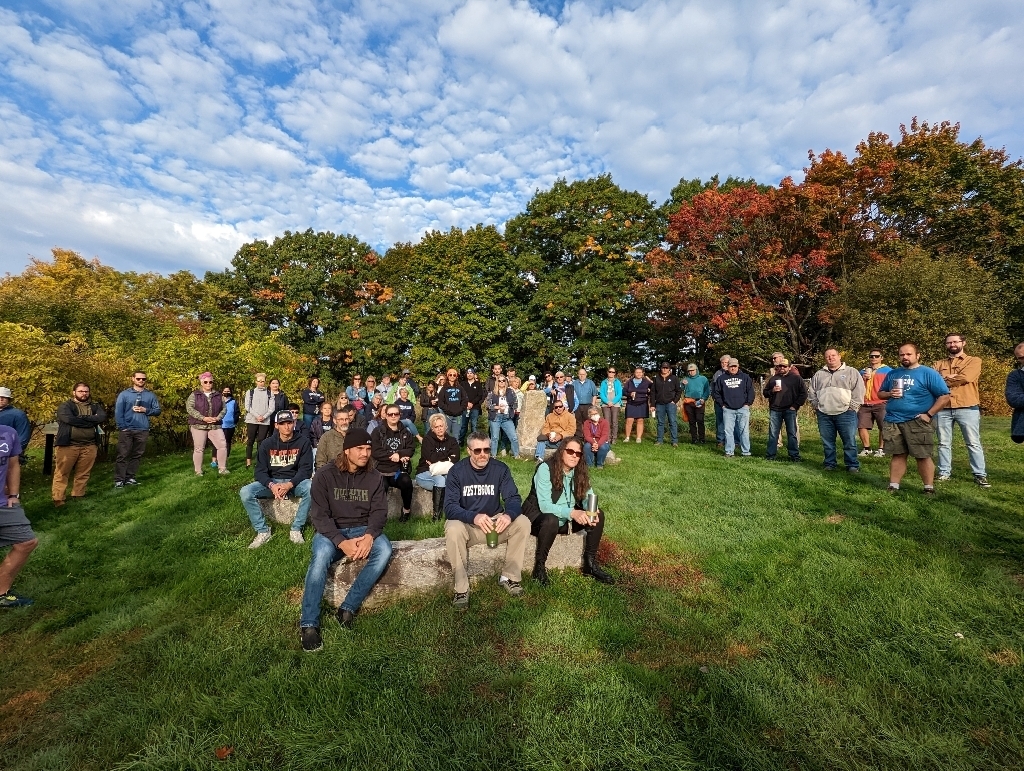 It's hard to believe October is here already! Just a reminder that this is a shortened week. Students have no school this Friday, 10/7. Additionally, next Monday is the holiday observance of Indigenous Peoples day, so no school that day either.
Come to the WHS Open House tonight! It's a great opportunity to meet teachers and get a sense of the WHS experience. We will start right at 6pm and wrap it up at 7pm. See you later!

Oh my, construction of our new greenhouse is underway. Go Blue!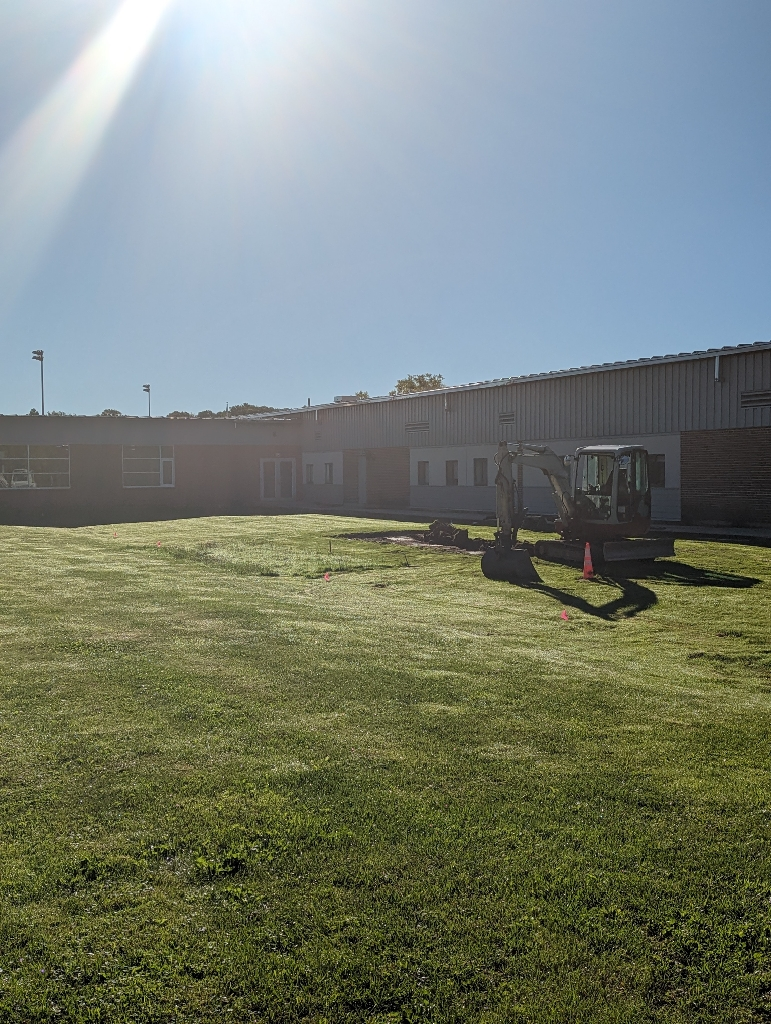 Come to the Westbrook High School Open House 2022! Join us next Thursday, 9/29, from 6pm to 7pm at the school house. We will run an abbreviated schedule, so that every family has the opportunity to get to each one of their students' classes. Go Blazes!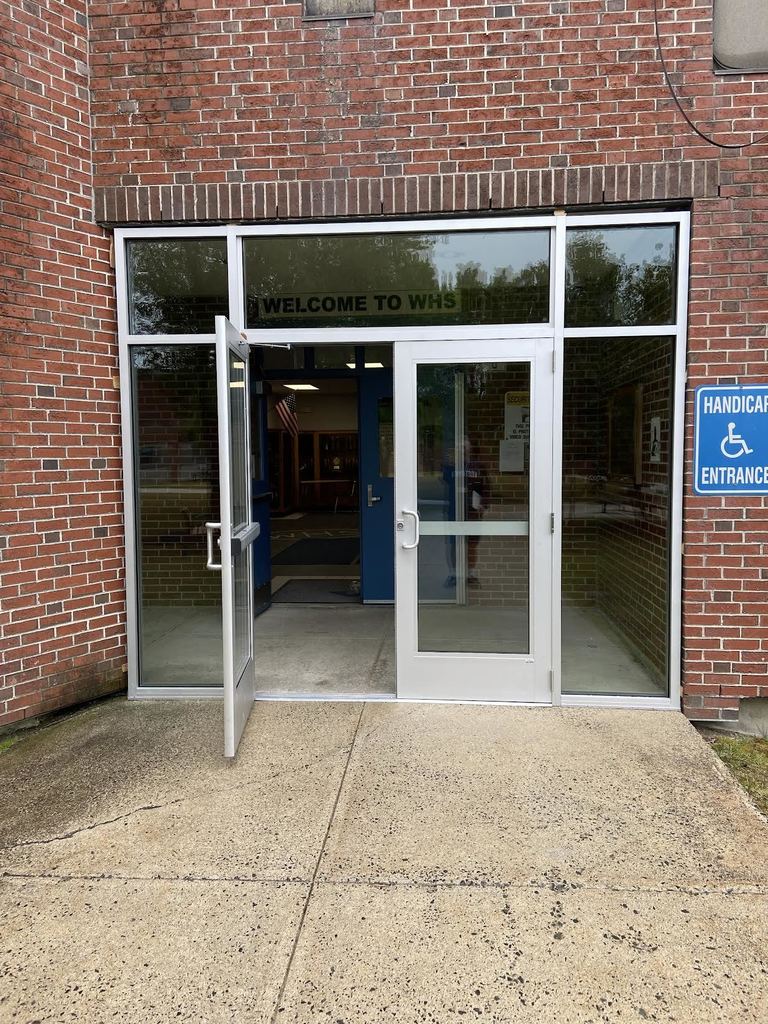 WHS will be hosting a Homecoming dance on Saturday, October 15. It is a fundraiser event for the Class of 2023. Stay tuned for more details!
The WHS Marching Band will be performing their fall program "Oasis" this ​Friday evening at halftime of the football game, right here in Westbrook at Historic Olmstead Field. Come to WHS on Friday at 6pm, and you can support both the WHS Marching Band AND the football team! Go Blue!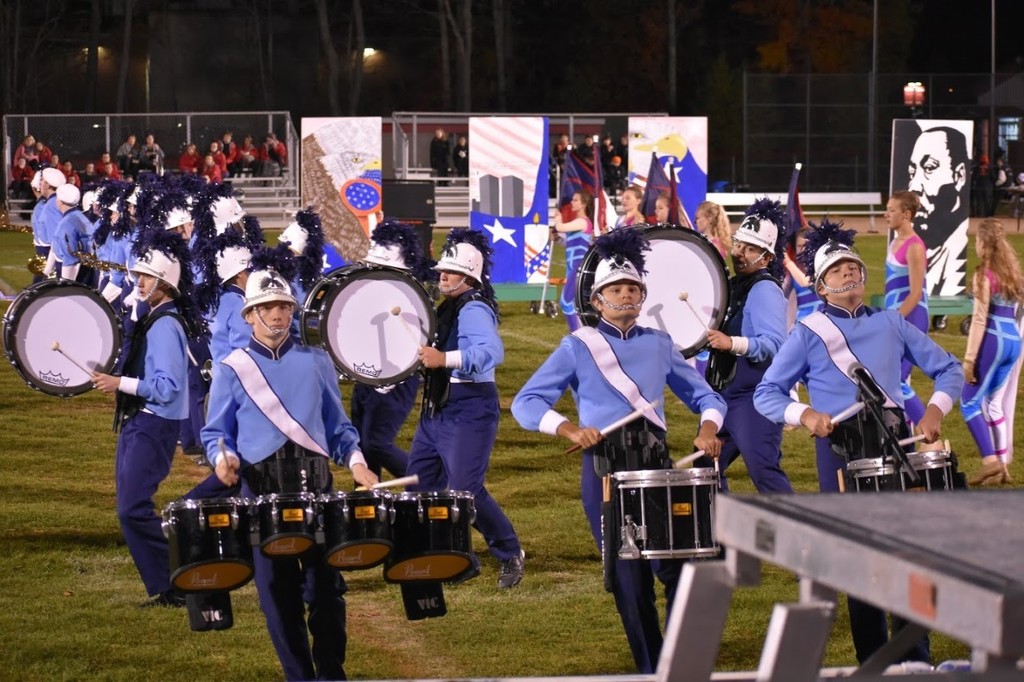 Please remind students to use their lunch code number when getting school lunch. ACE teachers handed out a sticker to every student with their number on it. If a student lost the sticker and forgot their number, they should ask an adult.
Welcome to the first full 5-day school week! It is a BLUE Week, meaning Monday, Wednesday, and Friday are all BLUE Days. Go Blue!!!