We are hosting a financial aid and post-secondary planning event this Thursday, March 23, at 6pm in the WHS Library. Come see what all the buzz is about! Nicole Sturgis, our Aspirations Counselor, has organized this event to provide WHS families (especially junior families) with an opportunity to learn about what lies ahead and all of the resources that are available.

Dear Friends, Yesterday was our first Remote Learning Snow Day! Thank you to our students, teachers, school nutrition staff, principals, and families for helping to make it possible. How did the day work for you and your children? We would appreciate any feedback on the following link:
https://forms.gle/QLEEj3C4c56Un7Fv6
. Reminder: there is no school for students on Friday, March 17. It is a Professional Learning Day for staff. Our staff are participating in workshops and learning experiences across the district. Have a great long weekend! Peter Lancia, Ph.D., Superintendent of Schools Language Services The Westbrook School Department provides interpreter services. If you would like to request an interpreter for a meeting or you require translation for reading a school form, please contact the Central Office at (207) 854-0800. After you are connected, please say the requested language and provide your name and telephone number. A staff person will return your call with an interpreter.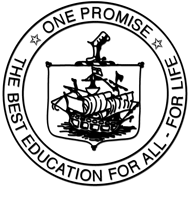 8th Grade Family Night! WHS is inviting all 8th grade families to come to the school house for Family Night on Tuesday, March 21, at 6pm.
CANCELED: Financial Aid/Post-Secondary Planning Night WITH INTERPRETERS Wednesday, March 15 @6pm Room 114 at the high school. We will postpone this event. Details to follow.
The 75th annual Staff/Student Basketball game will be next Thursday at 6pm at the WHS Gym. Don't miss this exciting event!
Congratulations to WHS Sophomore and Maine State Bowling Champion, Jason McCarthy! Over the weekend, Jason bowled at Meadow Lanes in Wilton ME for the High School Bowling Individual State Championship. He dominated qualifying for the first 4 games. He went in to match play as the #1 Seed by 80 pins. He won his first match by 40 pins, bowling a 227. The Championship Match was a tight one until the last 2 frames, when Jason put it away with 4 strikes to win by 25 pins. Jason is now back-to-back High School Boys Bowling State Champion!!
The WHS Black Student Union hosted four influential local black political leaders for a panel discussion today. Maine House Speaker Rachel Talbot Ross, South Portland Mayor Deqa Dhalac, Westbrook City Councilor Claude Rwaganje, and Portland City Councilor Regina Phillips joined BSU leaders Plamedi Sifa, Gracia Kakhuba, and Jada Jones on stage for a panel discussion about leadership, politics, and working for change.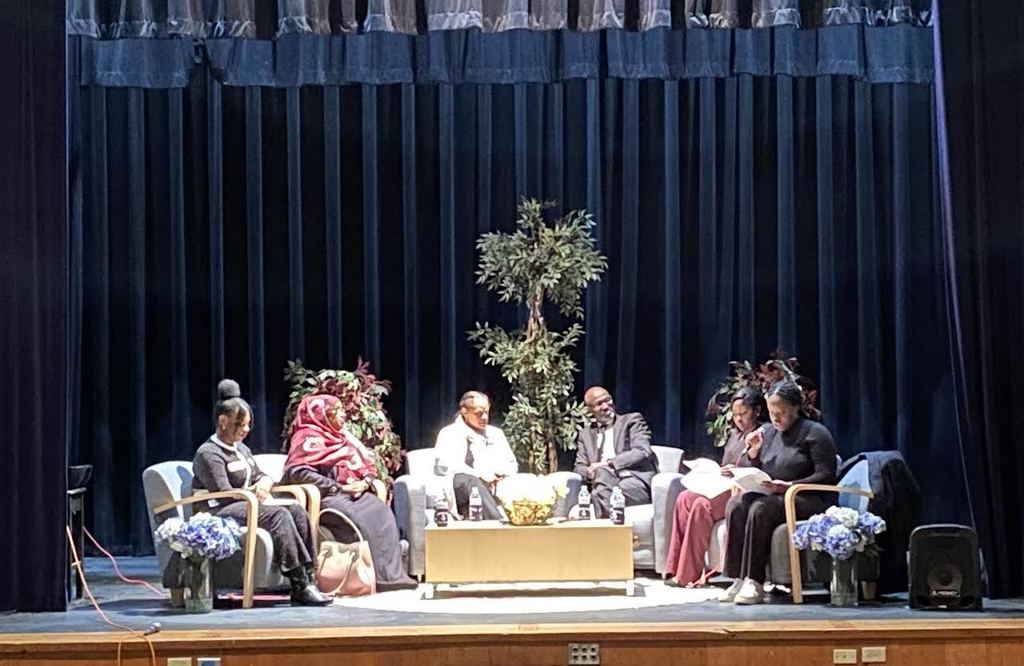 The Southwestern Swim Meets are this Thursday at 5pm (boys) and Saturday at 10am (girls), both at Cape Elizabeth HS! The SMAA Track Championship is this Saturday at 10am at USM! The Basketball playoff picture is shaping up – the postseason begins in just over a week! Go Blazes!!!
WHS Unified Basketball - first game of the year is today at Bonny Eagle at 4pm!
WHS Schedule Update: The last day of Midterms (and last day of First Semester) will now be on Monday, 1/23. As a result, the first day of Second Semester will be Tuesday, 1/24. It will be a White Day.
Upcoming Home Athletics — Jan 13: GIRLS HOOPS vs. Deering, 6pm // Jan 14: TRACK @USM, 11am // Jan 16: Martin Luther King Jr. Day observed, no school // BOYS HOOPS vs. Falmouth, 5pm // Jan 18: BOYS HOOPS vs. Marshwood, 5pm // Jan 21: WRESTLING vs. Bonny Eagle, 10am
It's that time of year again! The Westbrook nurses will be doing vision screenings for all 9th grade students the week of January 30th. Please make sure your child comes to school with their contacts or glasses. If you do not want you child to be screened please reach out to Emily Mazurak, the school nurse, at
mazurake@westbrookschools.org
.
Happy New Year, WHS family!!! Reminder: school is closed on Monday, 1/2. Our first day back will be Tuesday, 1/3, and that will be a WHITE Day.
EARLY RELEASE: Friday, 12/16 --- Due to the impeding storm and inclement weather, students will be dismissed from WHS at 10:40 AM this morning. There will be a grab-and-go style lunch from 10:45–11:00 AM, and then school buses will depart from the bus loop at 11:00 AM. WRVC Tech 1 will run as normal from 8:00–10:10 AM.
"Noises Off" was amazing! Congrats to Mr. Solomon and the entire cast and crew on a stellar show!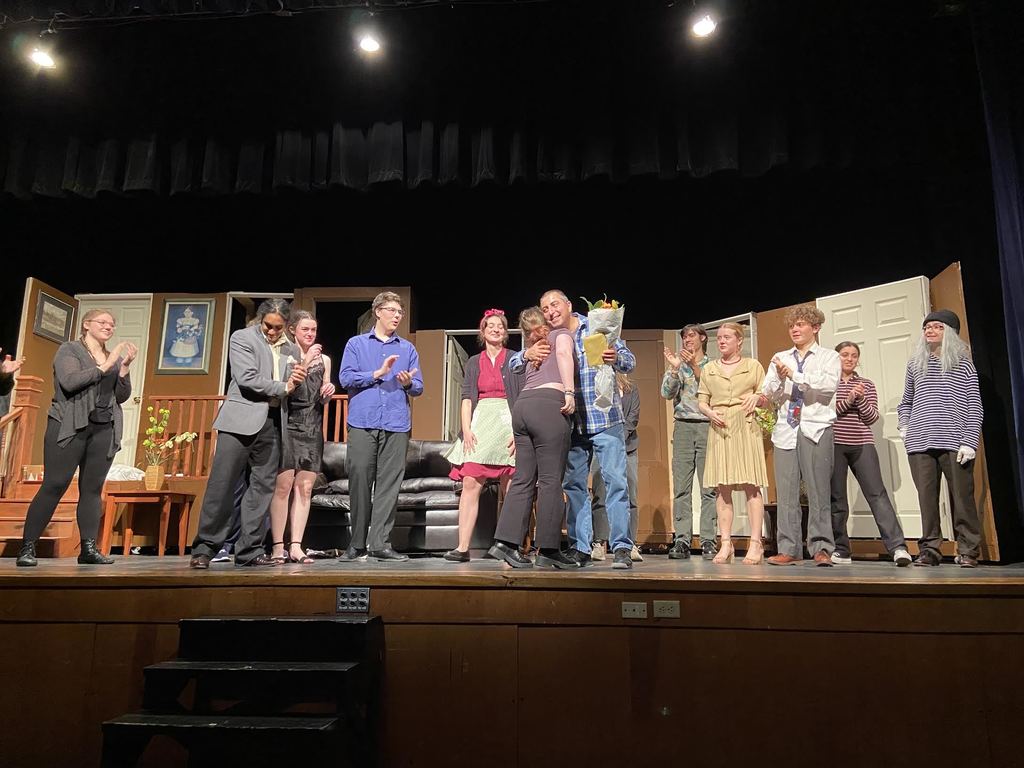 The WHS Drama Club's performance of "Noises Off" has been a smashing success! There's one last performance today at 2pm at the WHS Auditorium. Come see what all the hype is about. Tickets at the door, $7-students, $10-adults.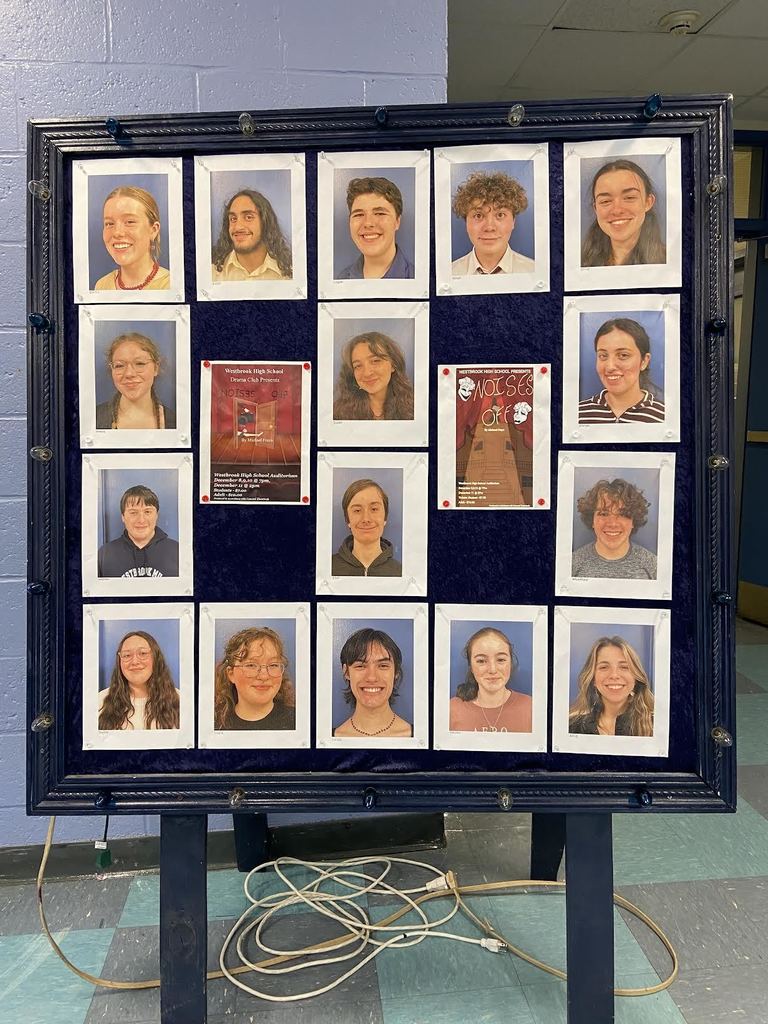 Our Winter Preseason is in full swing! Home games, meets, matches, etc. are listed above in our "Important Upcoming Dates" section. For all dates, home and away, as well as other information and reminders, check out the WHS Athletics Webpage:
https://sites.google.com/a/westbrook.k12.me.us/westbrook-blue-blazes-athletics/home
Come out and support the Blazes! Our Winter Sports & Activities are Basketball, Swimming, Track, Wrestling, Winter Cheer, and Winter Guard, and they all thrive when supportive fans.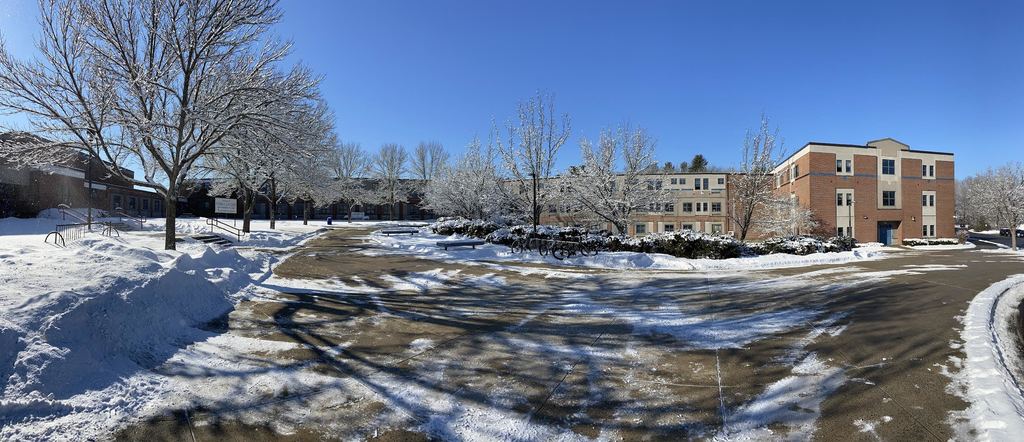 The WHS Drama Club, aka the Sock n' Buskin troupe, is putting on Noises Off by Michael Frayn on Dec. 8, 9, and 10 at 7pm and again Dec. 11 at 2pm, right here in the WHS Auditorium. Tickets are $7.00 for students and $10.00 for adults. Come out and see the show – it's going to be great!
WHS Science students hiked Bradbury Mountain yesterday. Thank you, Mr. Davis, for providing opportunities like this to our students! Looks like it was a perfect day for a hike.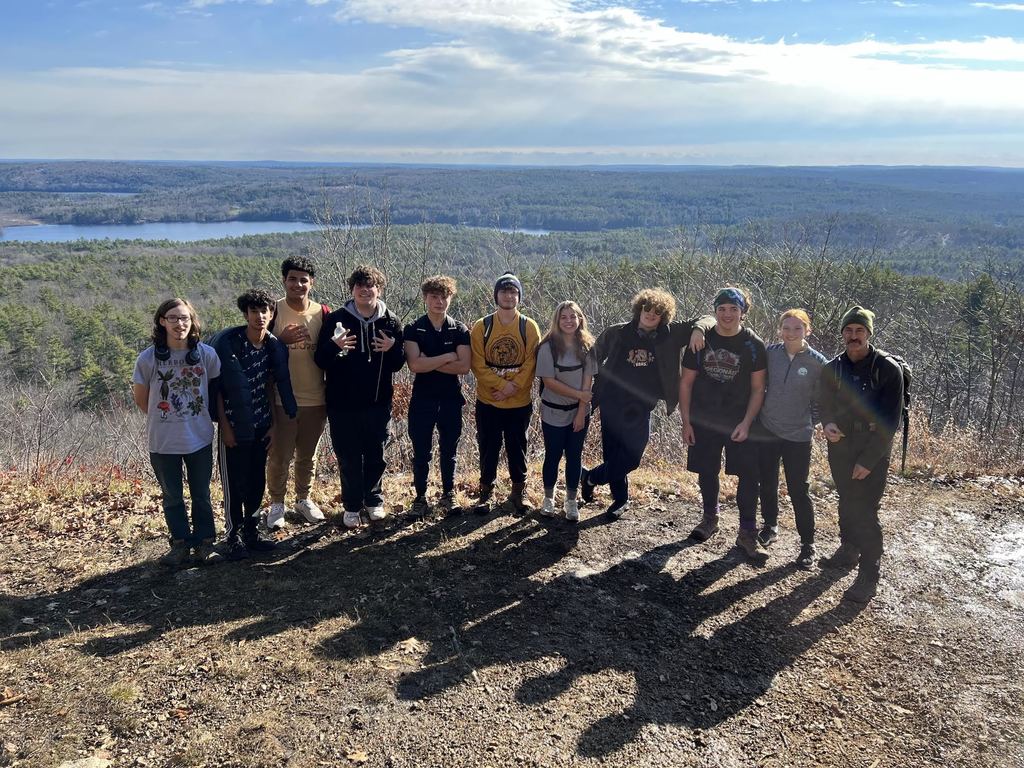 Good morning, We are aware of several regional threats to area schools. I was in communication with the Westbrook Police Department and area schools immediately. There were no reports or threats to any of the schools in Westbrook.  As a precaution, Westbrook Police provided additional officers at all of our schools and staff ensured that all exterior doors were locked and attended. If information changes or a different response is necessary, we will be in touch. Take care, and be strong! Peter Lancia, Superintendent of Schools