Please join us next Thursday, April 6 to watch the film LIKE, a documentary about social media and usage. A panel discussion will follow! Look forward to seeing you as we explore this topic together.

Future Fair at WRVC, well-attended today! Students met potential employers and had a chance to speak to secondary schools. The fair is returning after a LONG pause and clearly the opportunities await our students!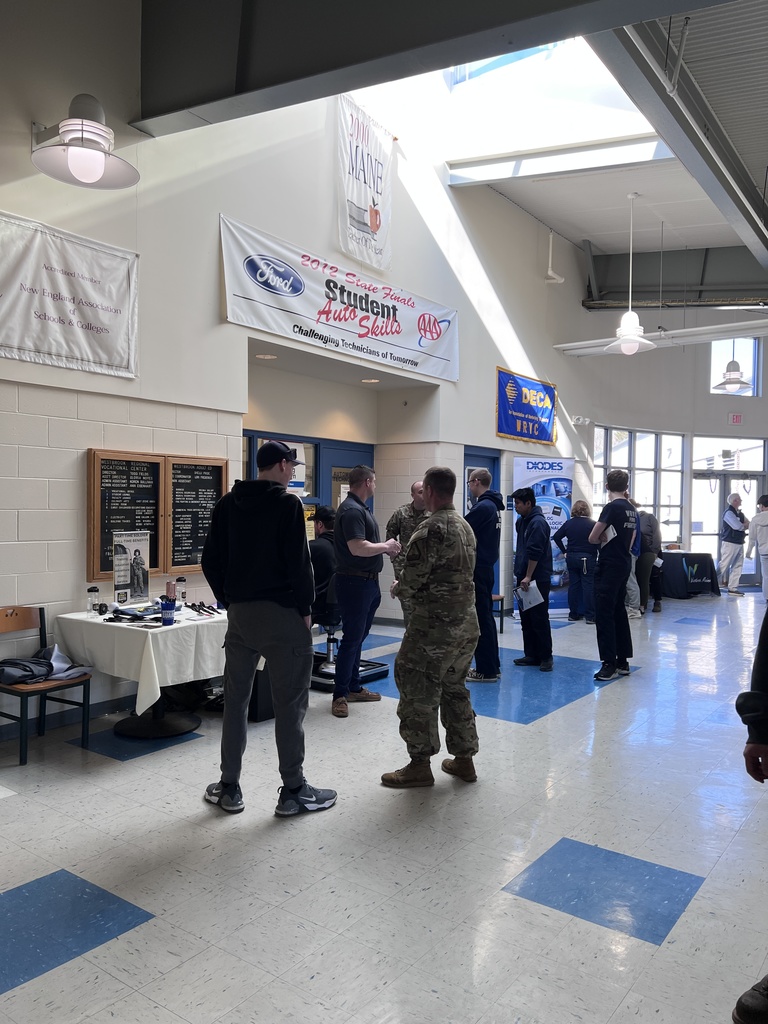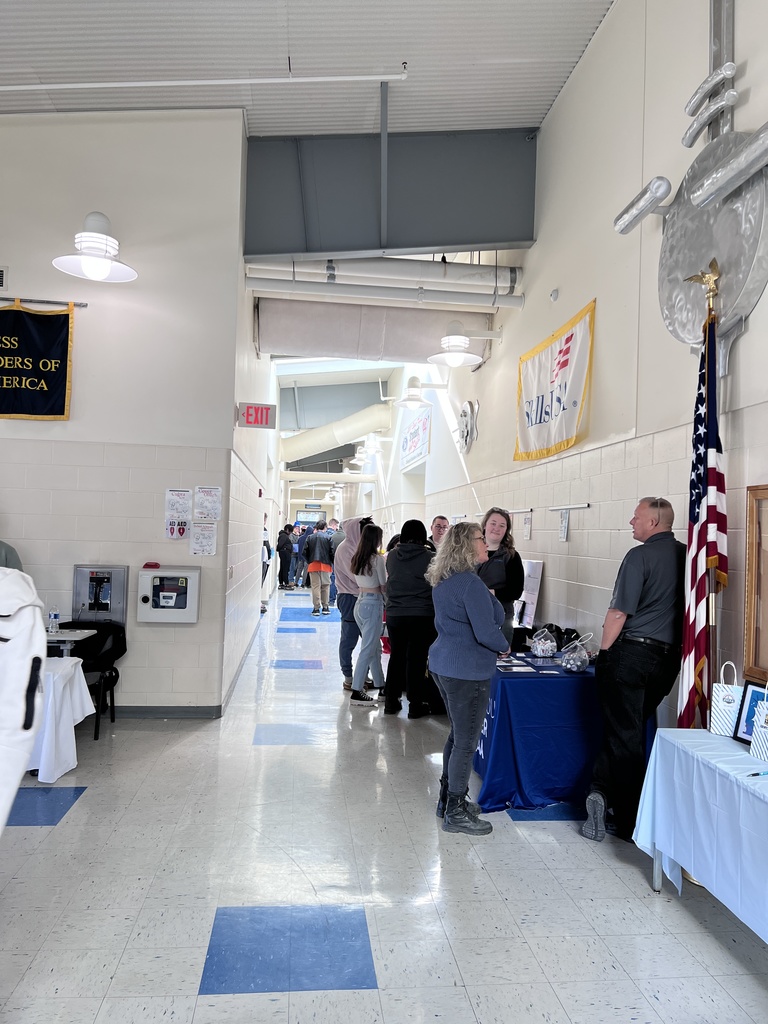 Ramadan Mubarak!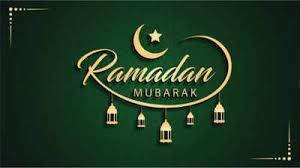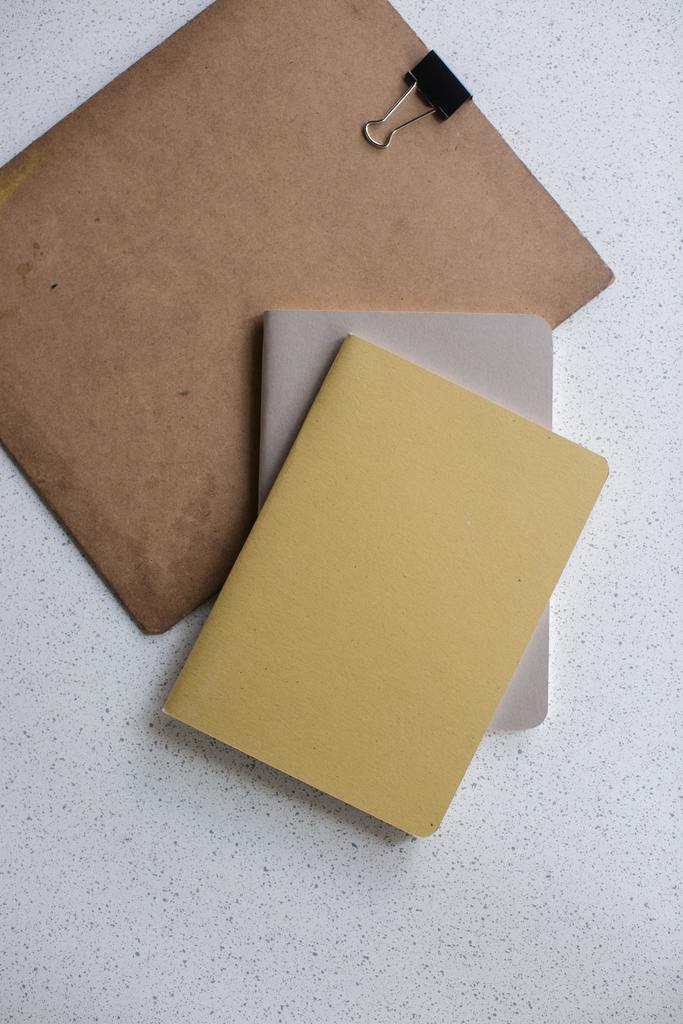 20 5:00 PM 8:00 PM Finance Committee Budget Review: Budget Review (WMS, WHS, WRVC, Athletics/Activities, Art, Music ) Westbrook School Department Finance Committee Meeting Please click the link below to join the webinar:
https://us06web.zoom.us/j/84131802704

Westbrook Middle School, Congin, Canal and Saccarappa staff participated in a rich professional development day at WMS. From literacy to equity, mathematics and science, staff had the opportunity to choose six sessions of learning for the full day! Many of our presenters were actually Westbrook staff! The Professional Development Committee and Instructional Coaches did a magnificent job planning a rich day of learning for all K-8 staff. We have some real talent in the district!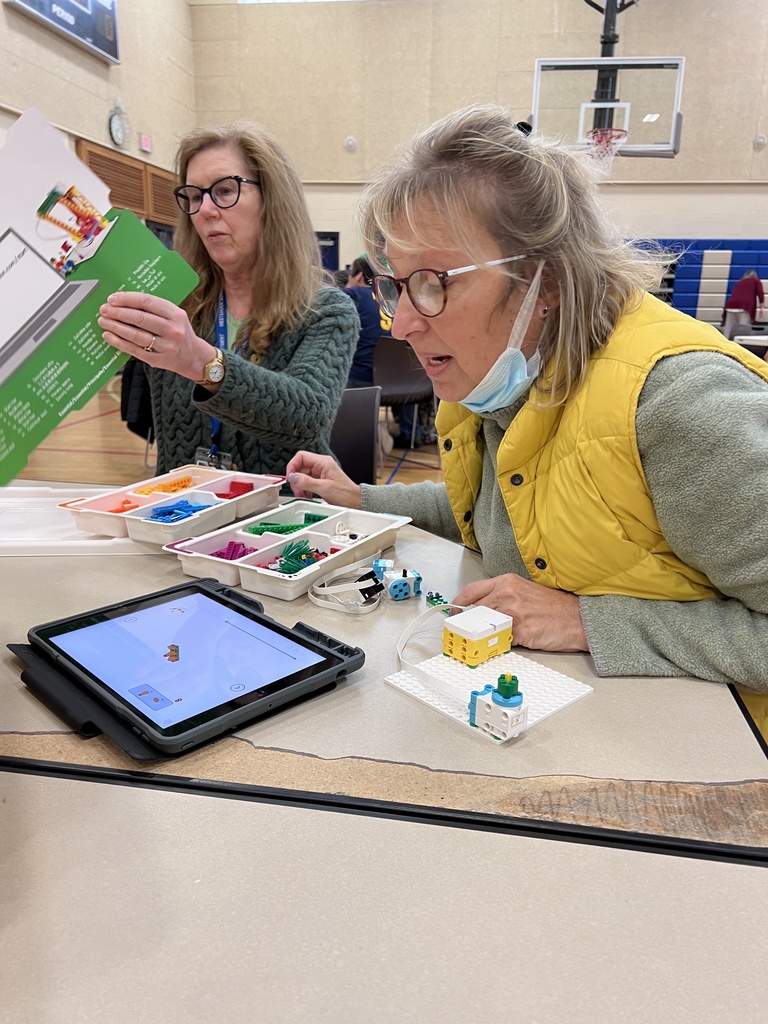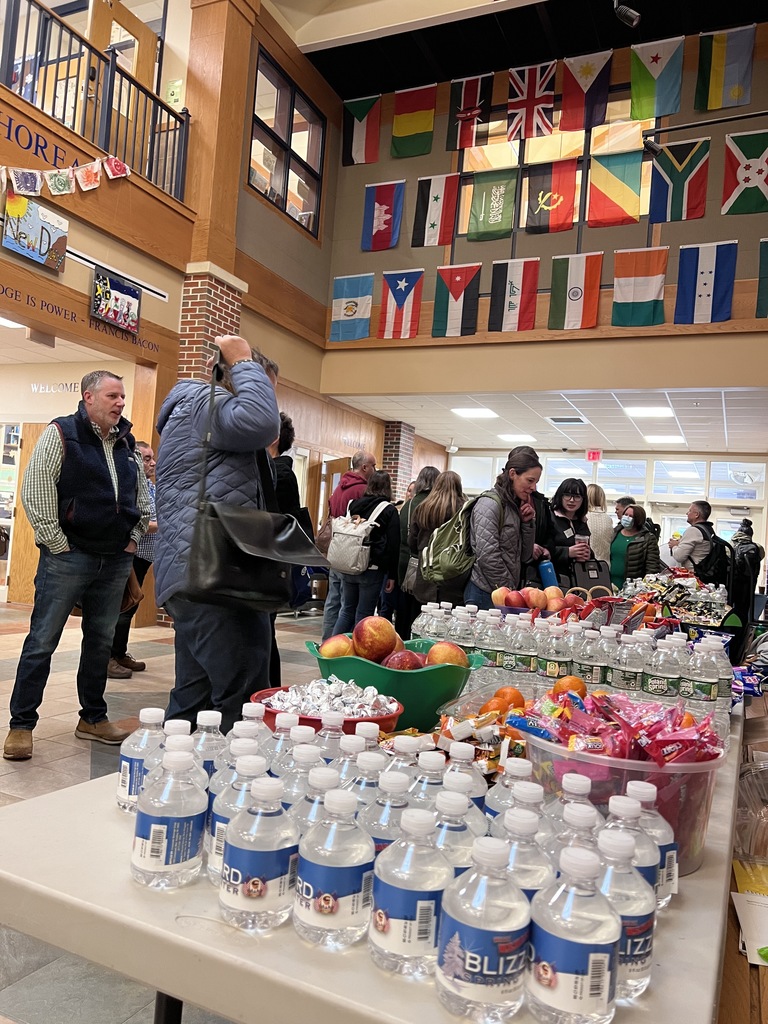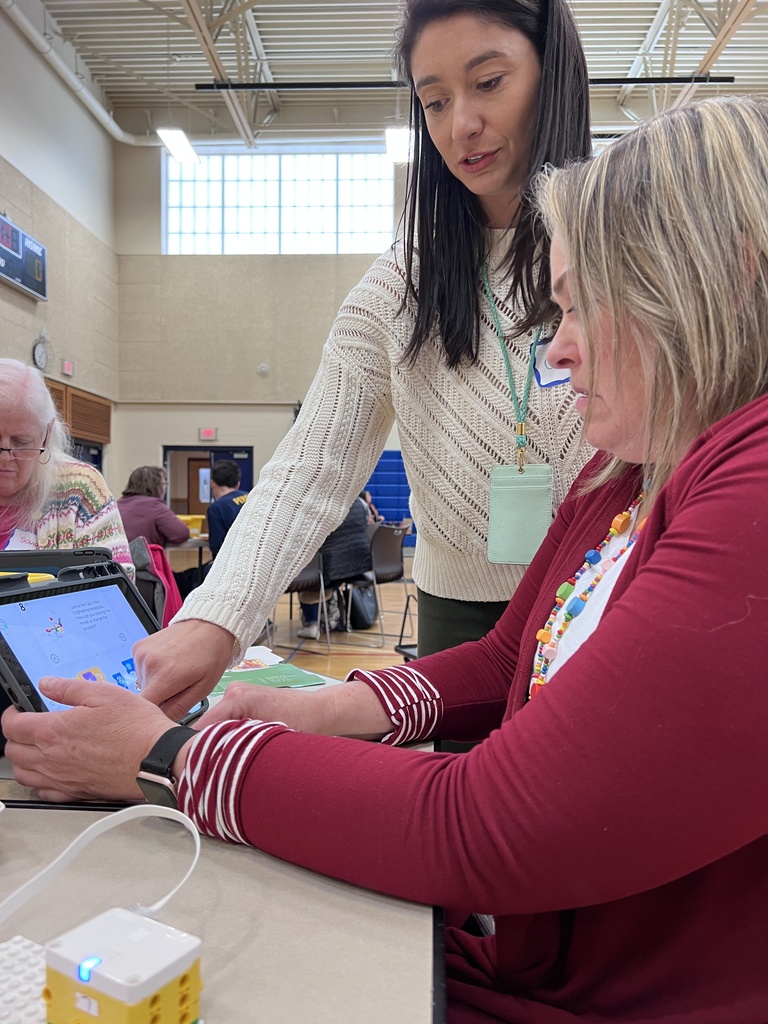 Today WRVC hosted Trades for ME- a hands-on conference for 8th-grade girls* to encourage them to consider careers in which women are traditionally underrepresented. We have a lot of people to thank for their support in making today's event happen: New Ventures Maine, Deirdre Wadsworth at Hardypond Construction, Hancock Lumber, Spectrum, Portsmouth Naval Shipyard, Melena Anderson, and Berlin City, WRVC Student Ambassadors, and MELMAC for funding lunch. An amazing time was had by all!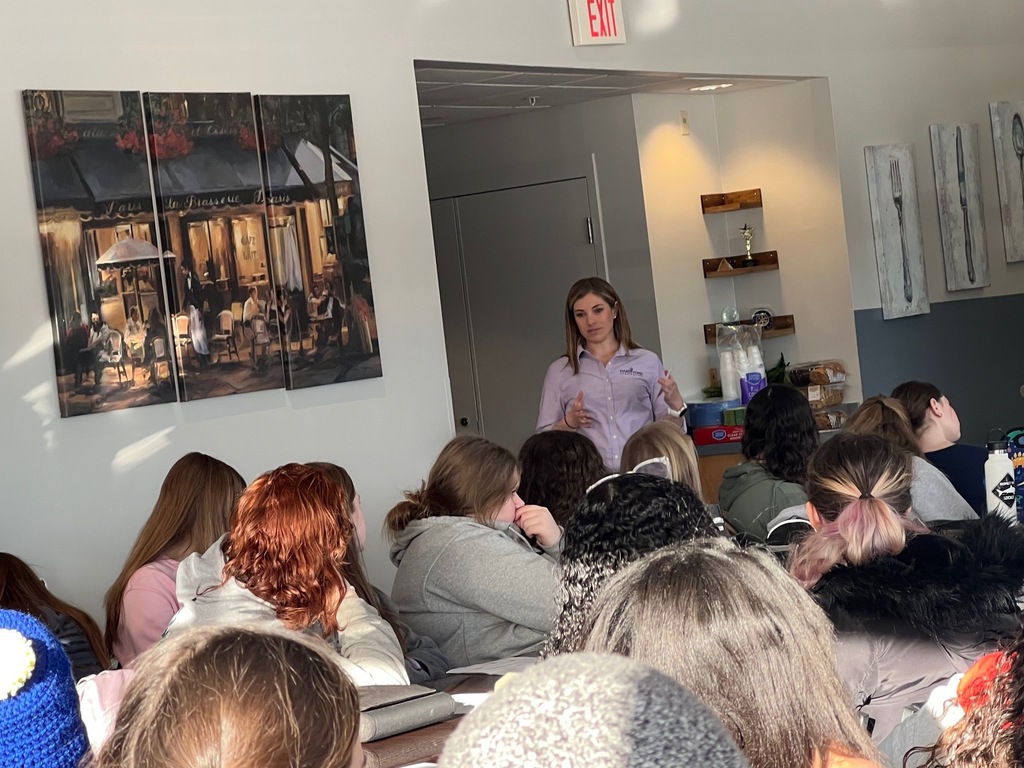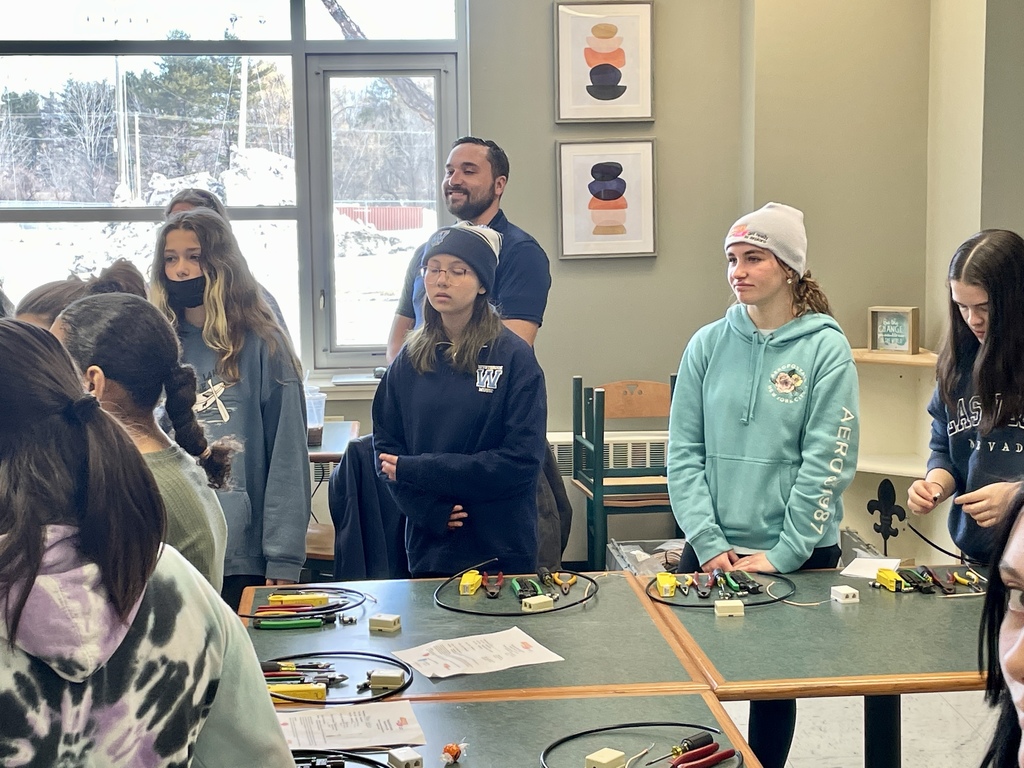 Reminder: Friday March 17 is a Professional Learning Day for all Westbrook School staff. There is NO SCHOOL for students. Have a good weekend!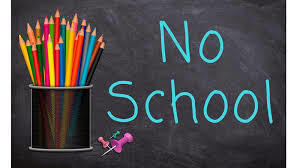 WRVC wants to celebrate and honor the 12 students who represented WRVC at the Future Business Leaders of America's (FBLA) State Leadership Conference. Our students competed in a variety of events and did a magnificent job. The following students placed in the following events: 2nd Hayley Foster, Human Resource Management (objective test) 3rd Collin Page, Future Business Leader (resume, cover letter, and interview) 3rd Emi DePeter and Lindsay Boisvert, Website Design 3rd Hayley Foster, Public Speaking... A huge thank you to Mrs. Dolloff for preparing and supporting these students as their FBLA advisor and business teacher.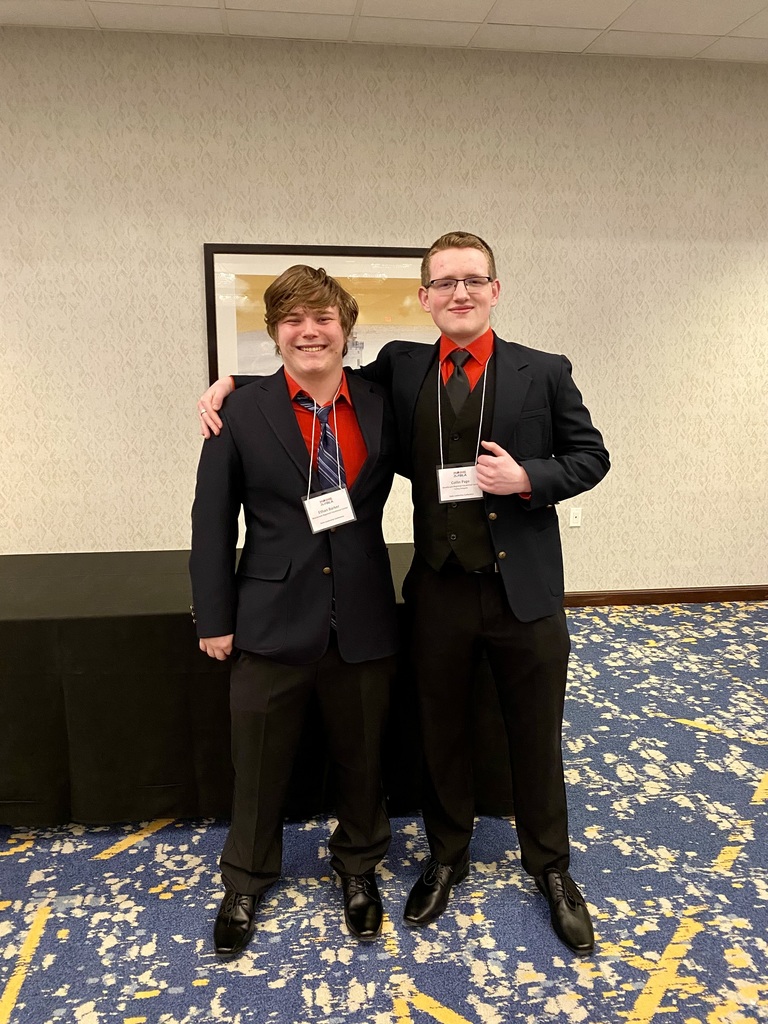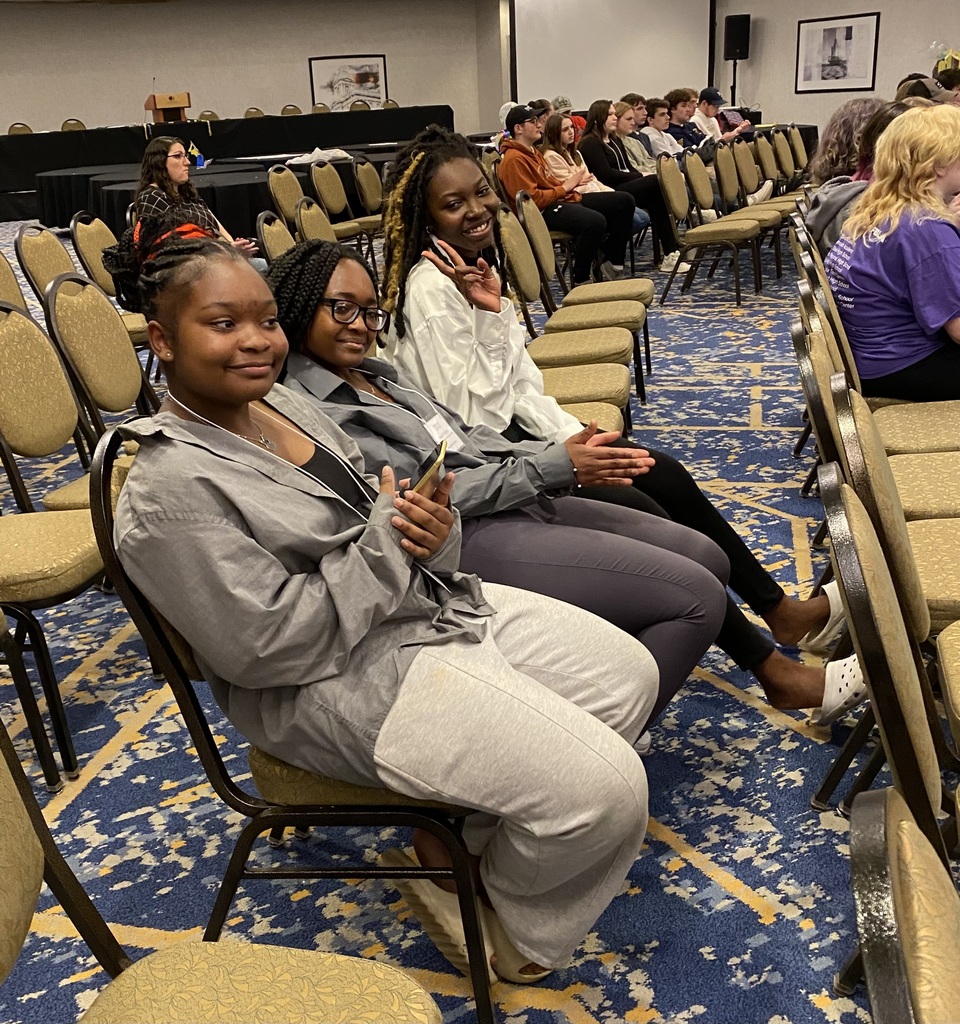 Yesterday was our first Remote Learning Snow Day! Thank you to our students, teachers, school nutrition staff, principals, and families for helping to make it possible. How did the day work for you and your children? We would appreciate any feedback on the attached survey at Yesterday was our first Remote Learning Snow Day! Thank you to our students, teachers, school nutrition staff, principals, and families for helping to make it possible. How did the day work for you and your children? We would appreciate any feedback on the attached survey.
https://forms.gle/bz2VjVBNFNAgr1xy6
There is no school for students on Friday, March 17. It is a Professional Learning day for staff. Our staff are participating in workshops and learning experiences across the district. Have a great long weekend! Peter Lancia, Ph.D. Superintendent of Schools

Because today's storm is predicted to worsen throughout the morning with heavy snow starting by noon, all Westbrook schools will have a Remote Learning Day today, Tuesday, March 14. Please refer to the specific plans communicated by your school principals and teachers. All before, after school, and evening activities are cancelled and there are no PreK classes. A Remote Learning Day is an abbreviated school day, so there is time for schoolwork but also time to relax while watching the snow come down or to go outside and play. Take care, and stay safe!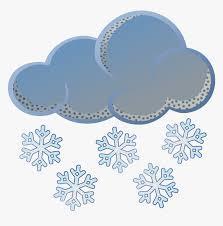 Dear Friends, There is a significant storm predicted for tomorrow and possibly Wednesday. The exact timing of the storm and the snow/rain line is still questionable. NO DECISION HAS BEEN MADE ABOUT SCHOOL ON TUESDAY YET; we are still watching the forecast. However, we are preparing for the possibility of having a Remote Learning Day on Tuesday. In preparation: * Students will be offered bag meals today to bring home including breakfast, lunch, and snack food for tomorrow. * Students in Grades 5-12 will bring home laptops and be ready to engage in Google Classrooms for a modified Remote Learning Day schedule. * Students in Grades K-4 will bring home a choice board of learning activities including books for independent reading, notebooks and paper for independent writing, materials for math practice, and other engaging learning activities. I will be in touch later today or in the morning with a specific announcement about Tuesday. Take care, and stay strong. Peter Lancia, Ph. D., Superintendent of Schools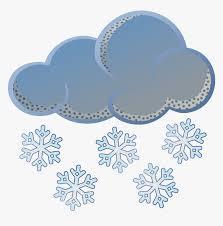 The Criminal Justice, Emergency Medical Technician, and Medical Occupations students met with Mandy McFadden to learn about domestic violence and abuse. Her message to our students was the importance of using compassion and empathy as a caregiver or first responder. She also shared the importance of not letting anyone else take control of your self-worth. Thank you very much, Ms. McFadden, for your powerful presentation. Please see the other photos that celebrate more wonderful learning at WRVC!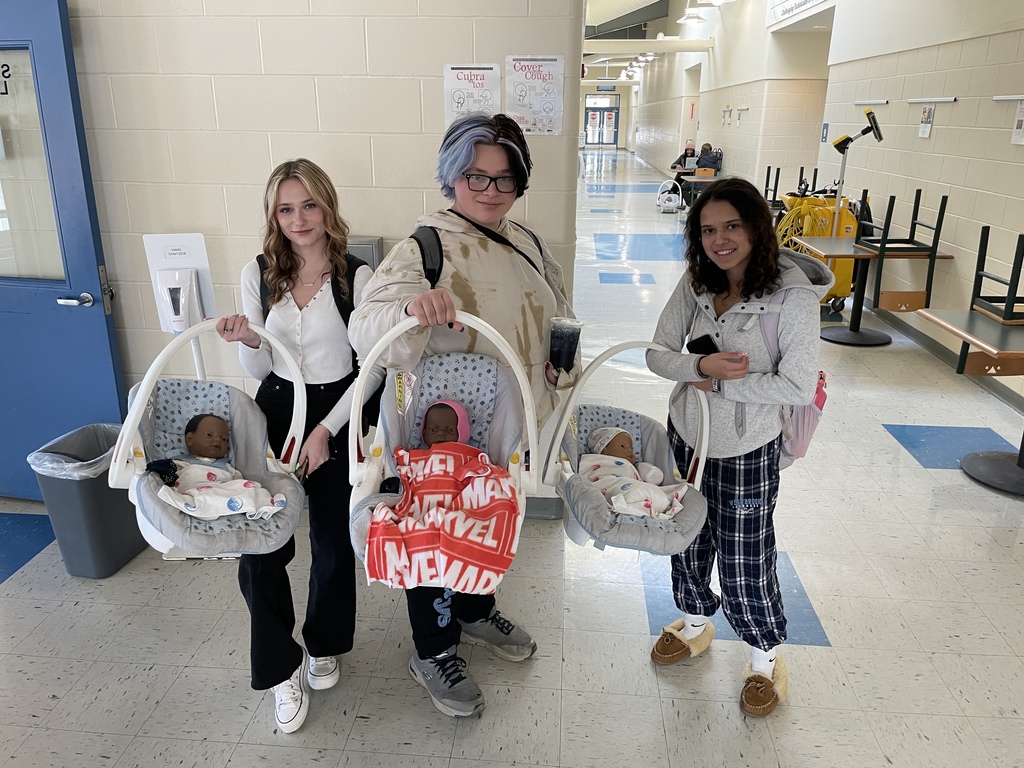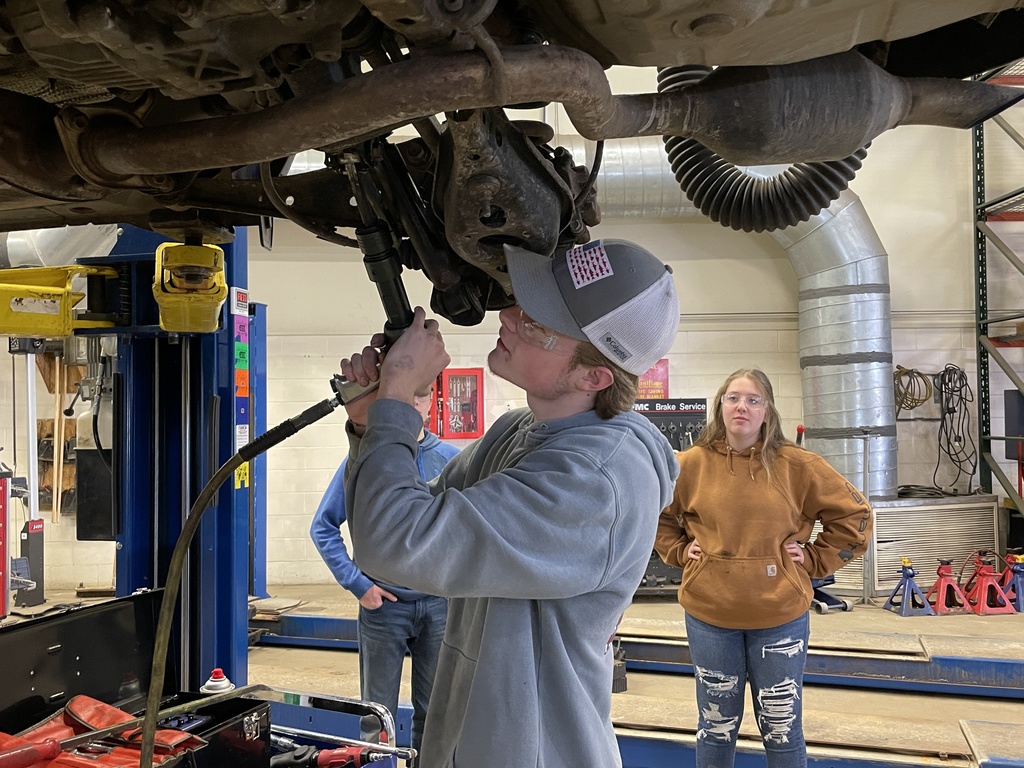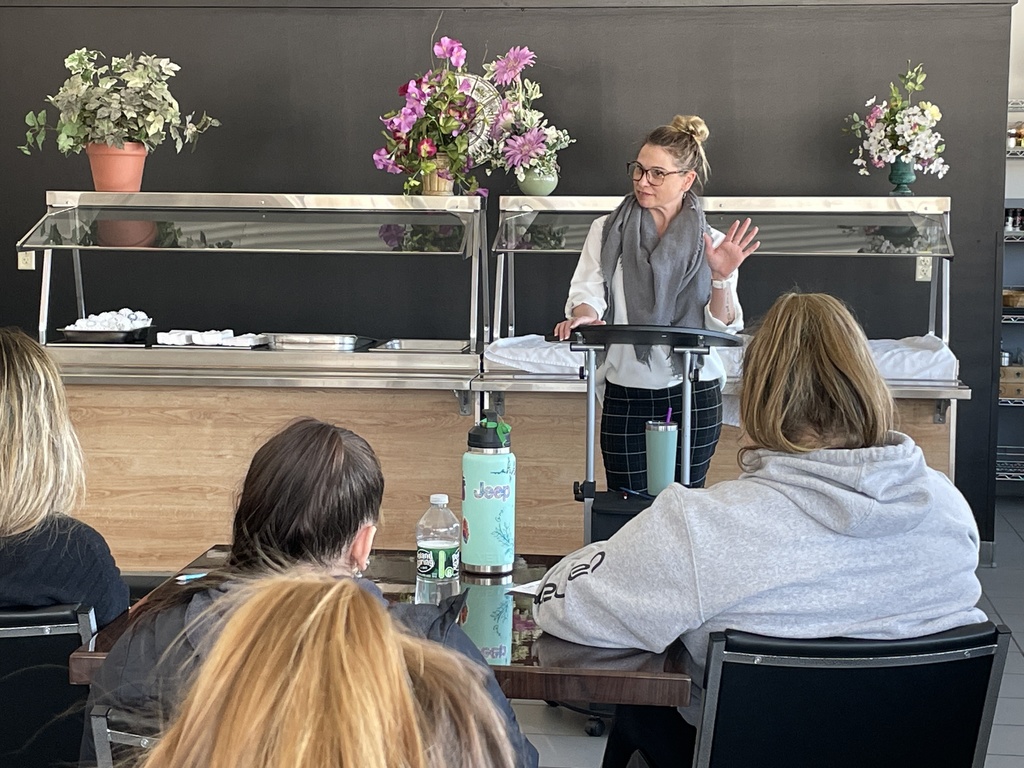 Youth Art Month Coordinators and Chairpersons tasked Westbrook High School's Matthew Johnson, 2023 MAEA Art Educator of the Year, to create a flag representing the State of Maine for the 2023 Youth Art Month Museum at the NAEA exhibit in San Antonio, TX, this coming April. "I collaborated with all of my yearbook students to come up with the design," Mr. Johnson explains. "We approached it the same way we did for the cover and end sheet design of our book. Each student offered input into the design, offered feedback, or suggested alterations to come up with the design... the design is not the idea of one student but the idea of nine. This is why we chose to change the slogan to "Our Art Our Voice" instead of the singular of "My" . We were proud of the design and are humbled to have this hang next to the other YAM flags in San Antonio in April. " Congratulations to WHS yearbook students and Mr. Johnson on this exciting project and honor!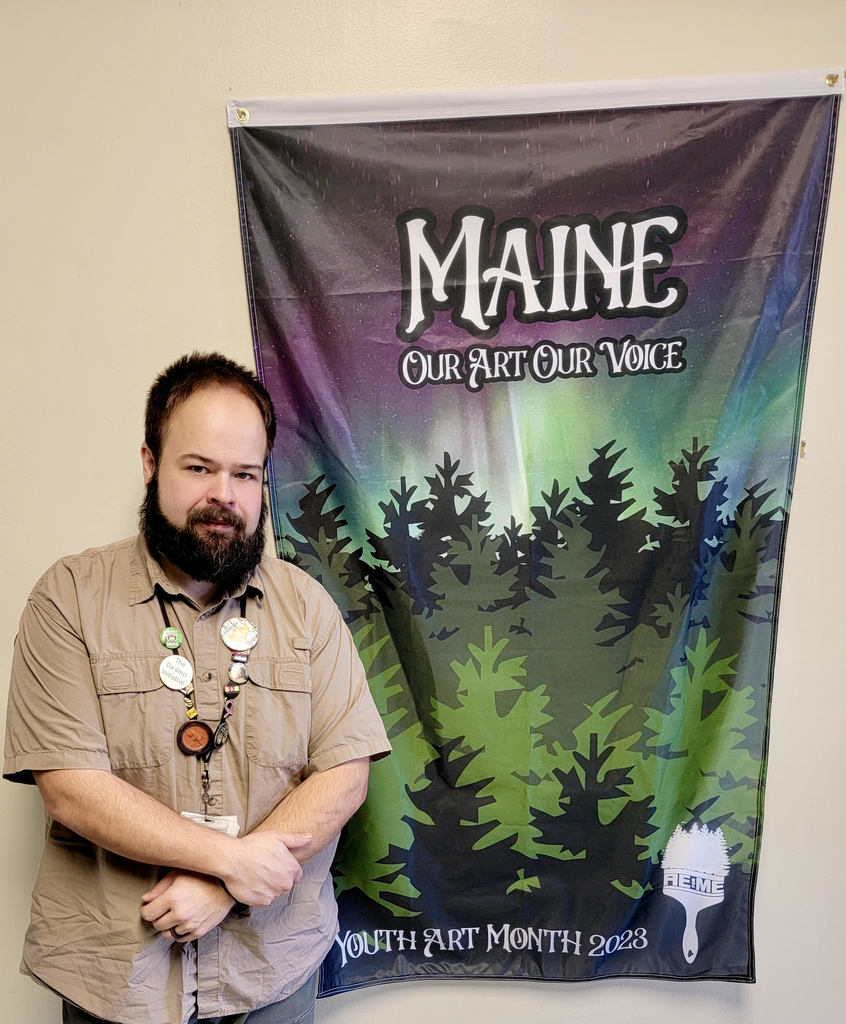 WRVC would like to thank the Maine Locker Project coordinator, Lauren Hickey, as well as, all of the generous food donors and volunteers involved in providing delicious healthy foods for our students. Approximately every other week, we receive a huge donation of fresh foods that our students can take home. The Locker Project also provides WRVC with snacks and other food staples that we can offer our students every day. The impact of this generous act has been beautiful to watch. With gratitude in our hearts, The WRVC Staff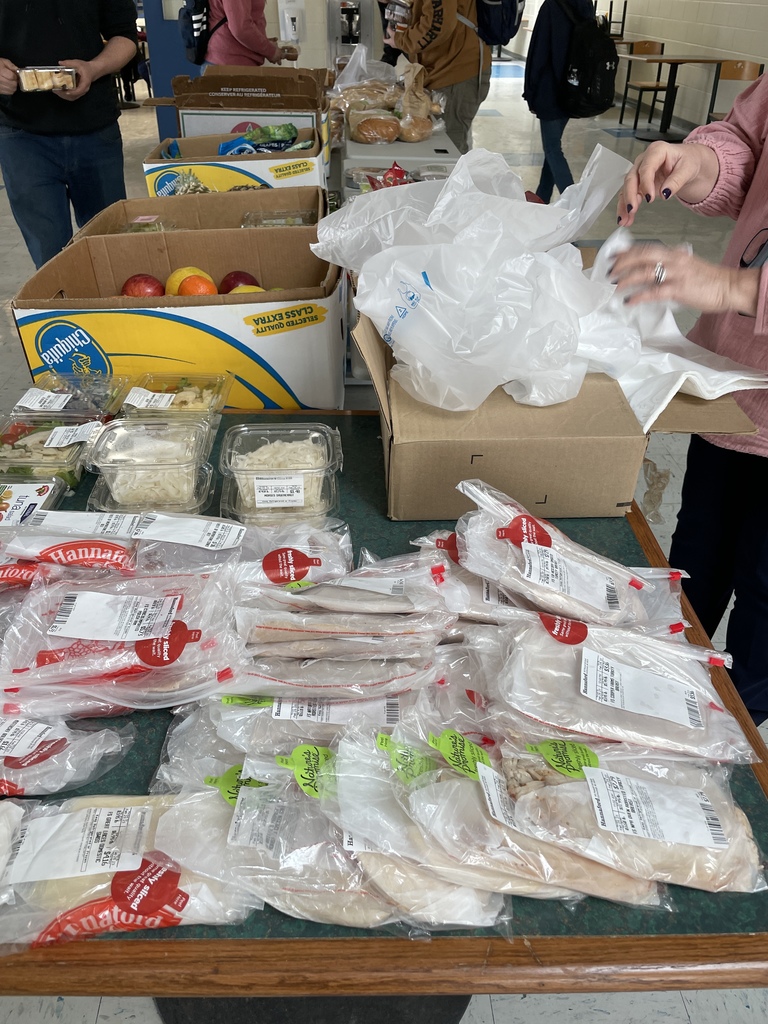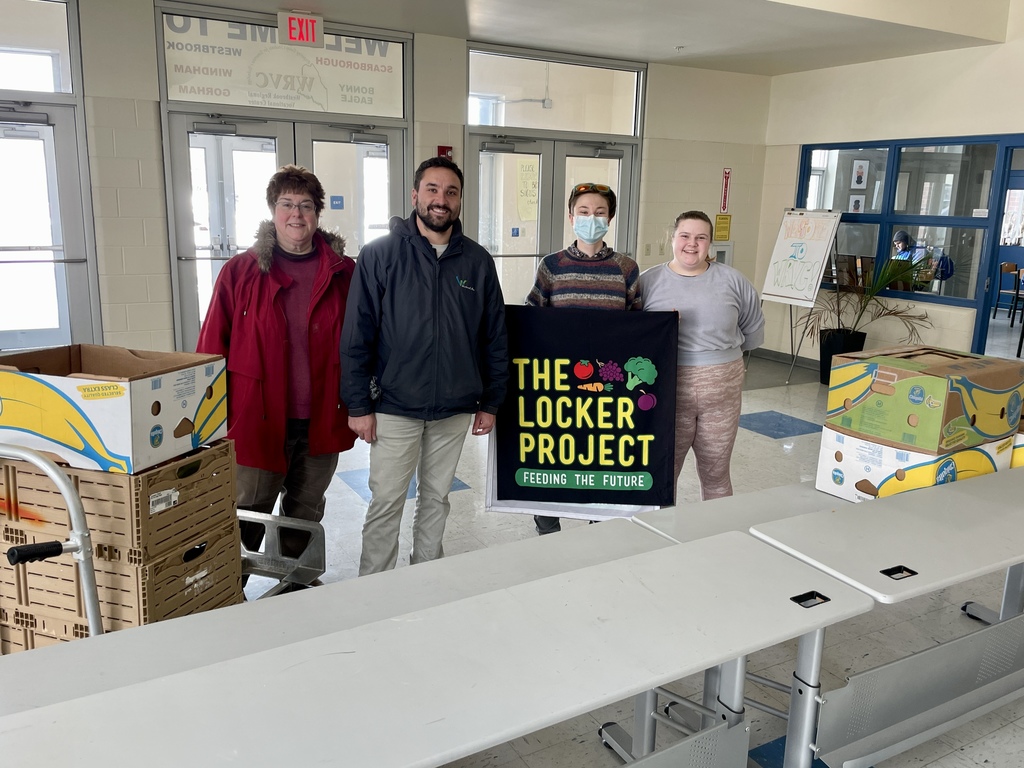 Because of today's storm, there is no school in Westbrook today, February 28. This is a snow day with no remote learning, no before or after school activities, and no PreK classes. So go back to bed and then get outside to play in the snow!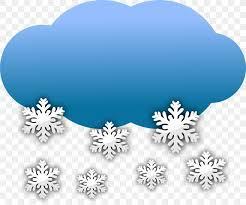 Welcome back! School resumes today. We all hope that everyone enjoyed February Vacation!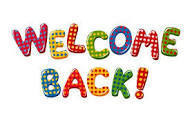 Congratulations to the Boy's basketball team for their quarterfinal win over Greely on Saturday. The boys will take on Falmouth tonight in the semifinals at the Expo in Portland. The game time is 7:45 pm. Tickets are sold at the door and are $10 for adults and $5 for students. Hope to see you all there!

Reminder! School winter break begins on 2/20/23 and goes through 2/24/2023! Schools will be closed! We hope everyone enjoys some off-time and look forward to coming back to school on 2/27/23! Enjoy the time and we will see you very soon!