Reminder: The Congin PTO Happy Wheels Skate Night is tomorrow night, Friday, February 3, 2023 from 5pm-7pm. The cost is $7 for anyone skating. Have fun everyone!
How to read our new report cards!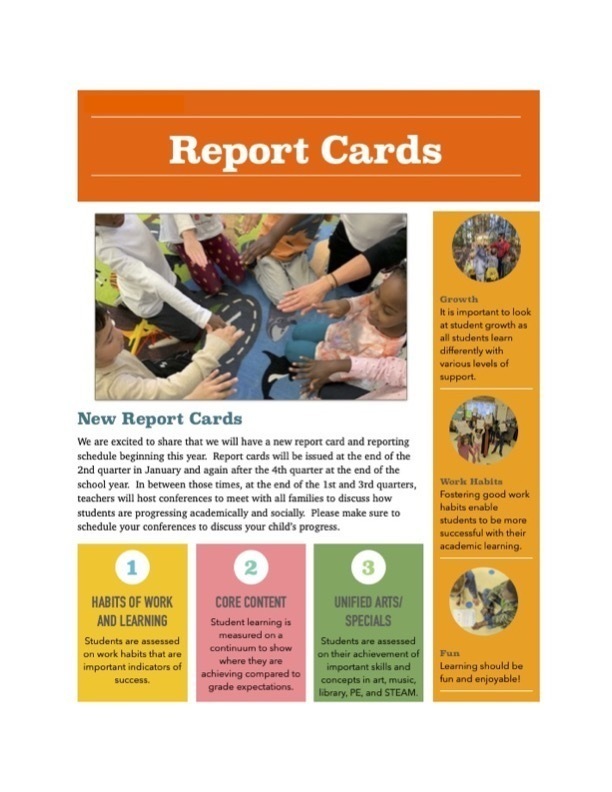 Reminder- Tomorrow is Winter Fest at Congin. Please be sure to send your children with winter coats, boots, mittens, hats and snow pants! ❄️☃️❄️
Good morning! There is a two hour delay today. Students are expected to arrive to school by 10:40am this morning. All bus pick ups will happen 2 hours later than usual, which means families who drop students off should prepare to do so 2 hours later than usual. Breakfast will be served to students when they arrive. 😊
Due to the storm there is no school in Westbrook today. Have fun in the snow! ☃️
We are excited to share that our newly formatted report cards will be sent home on February 2. Please see the attached photo for a brief explanation of what to expect!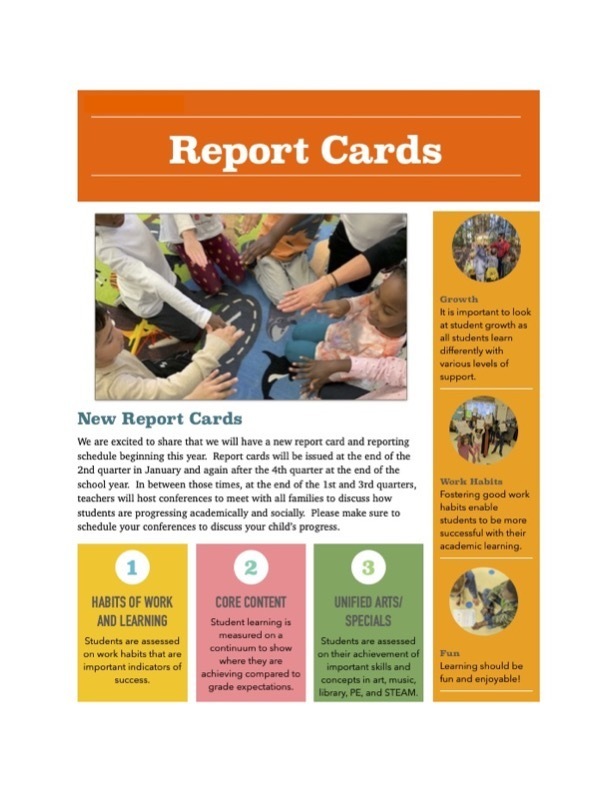 Just a reminder that there is no school on Monday in recognition of Martin Luther King Day. We hope you enjoy the long weekend and we'll see you on Tuesday.
Mrs. Hyfield's class earned PJ and Stuffy Day and the stuffies kept paying attention to Mrs. Hyfield while the class was at STEAM!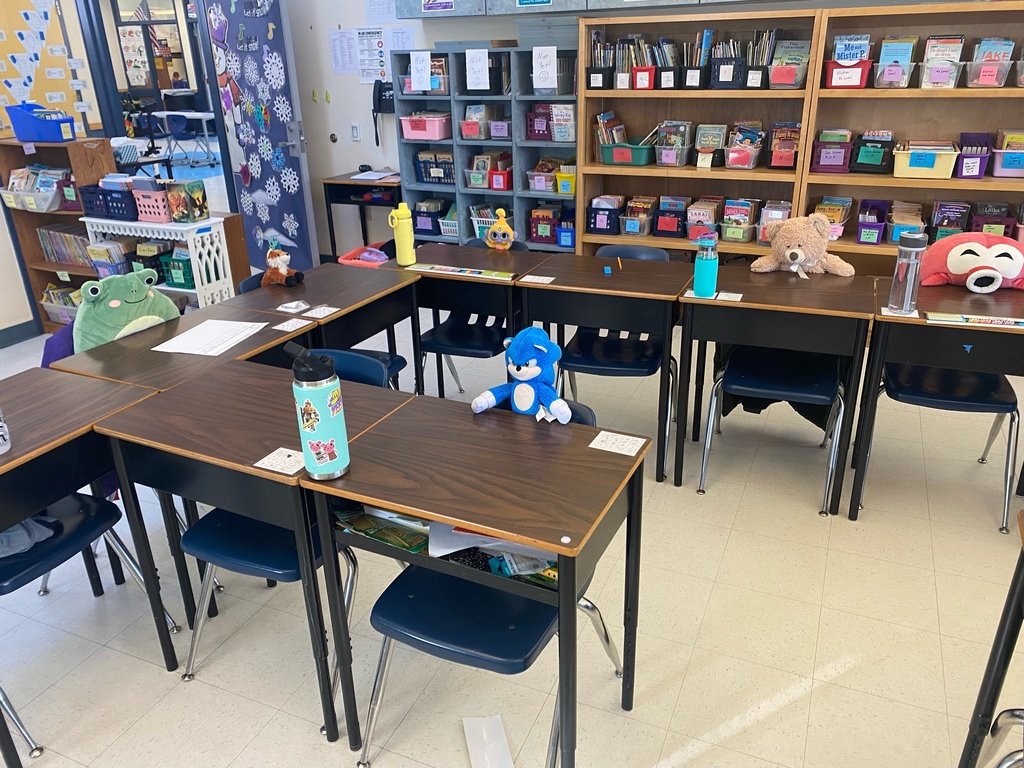 Happy Holiday Break to all of our amazing Congin students and their families! I hope you have fun spending time with family and friends and I wish you the Happiest New Year! Have a blast and I'll see you in 2023! 🎉 ~Mrs. Brooks
Reminder to families of bus students: Buses leave Congin School at 12pm today. Please be at your bus stop for drop off so we can get our students, staff and bus drivers home safely before the storm worsens. Thank you!
On the Walls and In the Halls!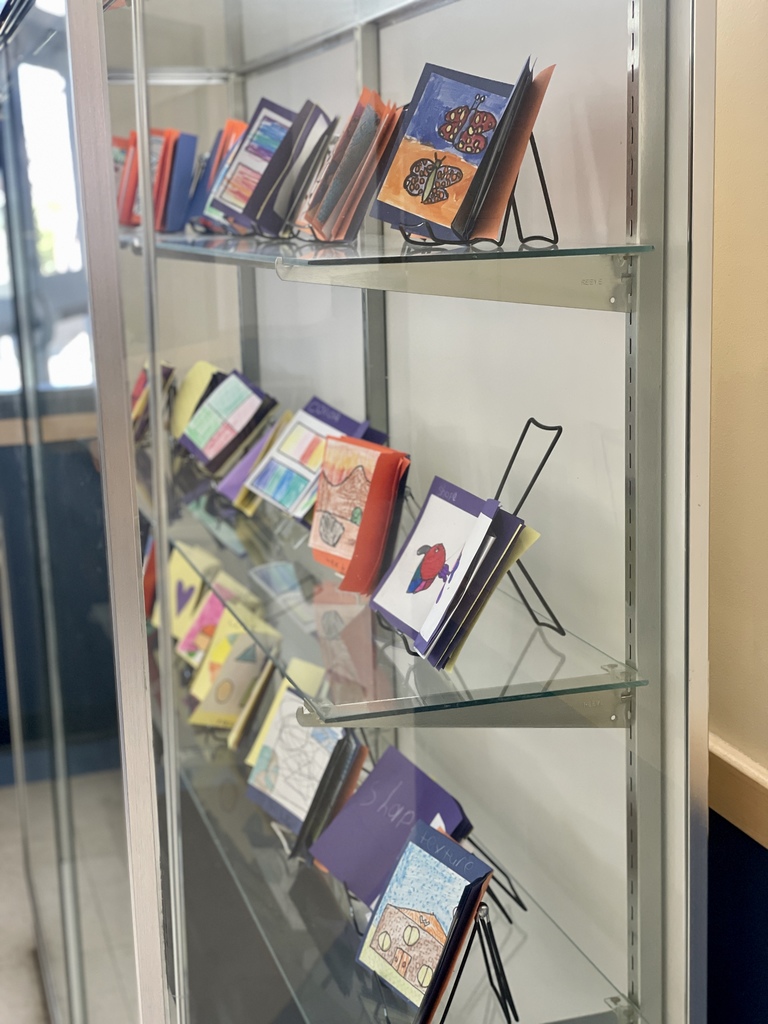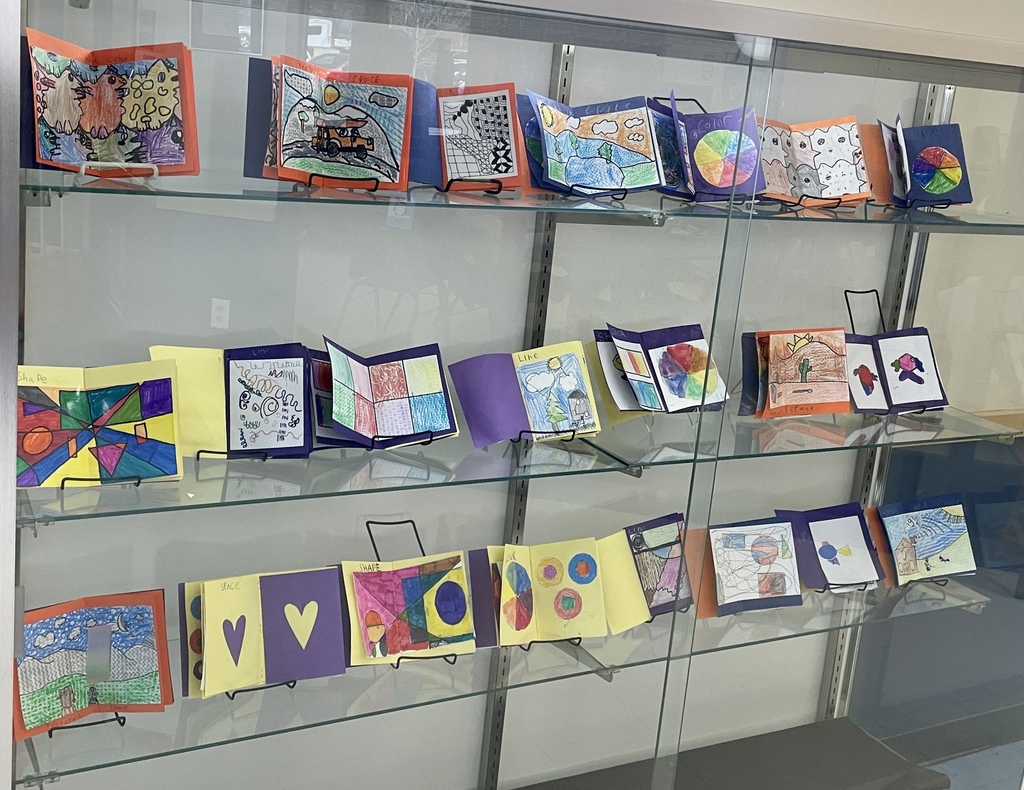 We were seeing double at Congin yesterday when Mrs. Hyfield's identical twin sister came to do a 4th grade presentation on her hike on the Appalachian Trail. Our students got to test out her equipment and hear stories about her adventures! Check out our Facebook page to see all of the pictures!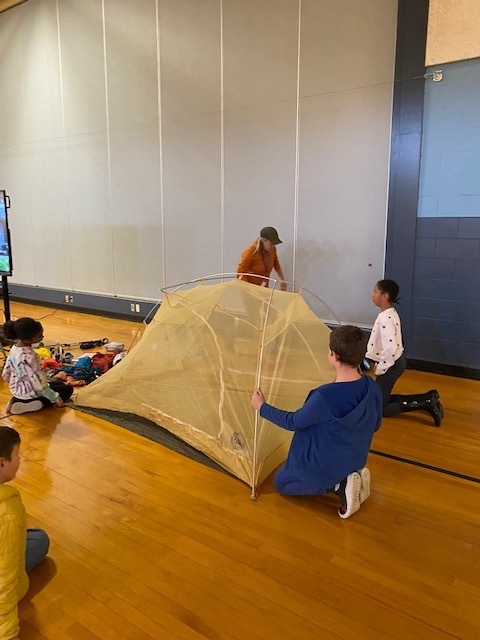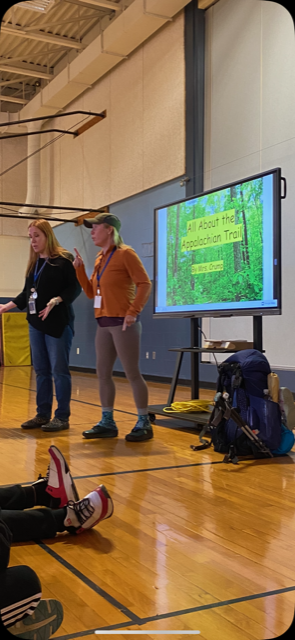 Congrats to Miss Preston's second grade class for filling up their chip jar and earning a pizza party!! Filling the chip jar happens by the whole class working together to follow classroom expectations, work hard and be kind! Great job everyone!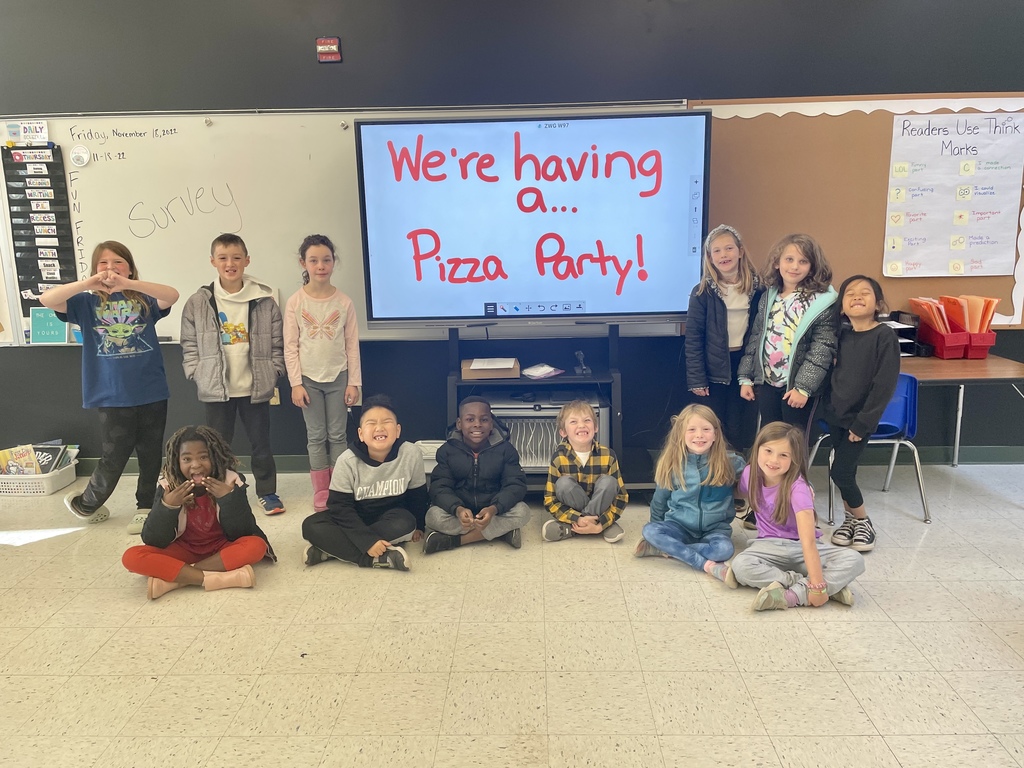 Grade 4 had a visit from Thermo Fisher Scientific to show students how to make lava lamps! Students loved seeing how the oil and water didn't mix, and then how Alka Seltzer produced cool bubbles!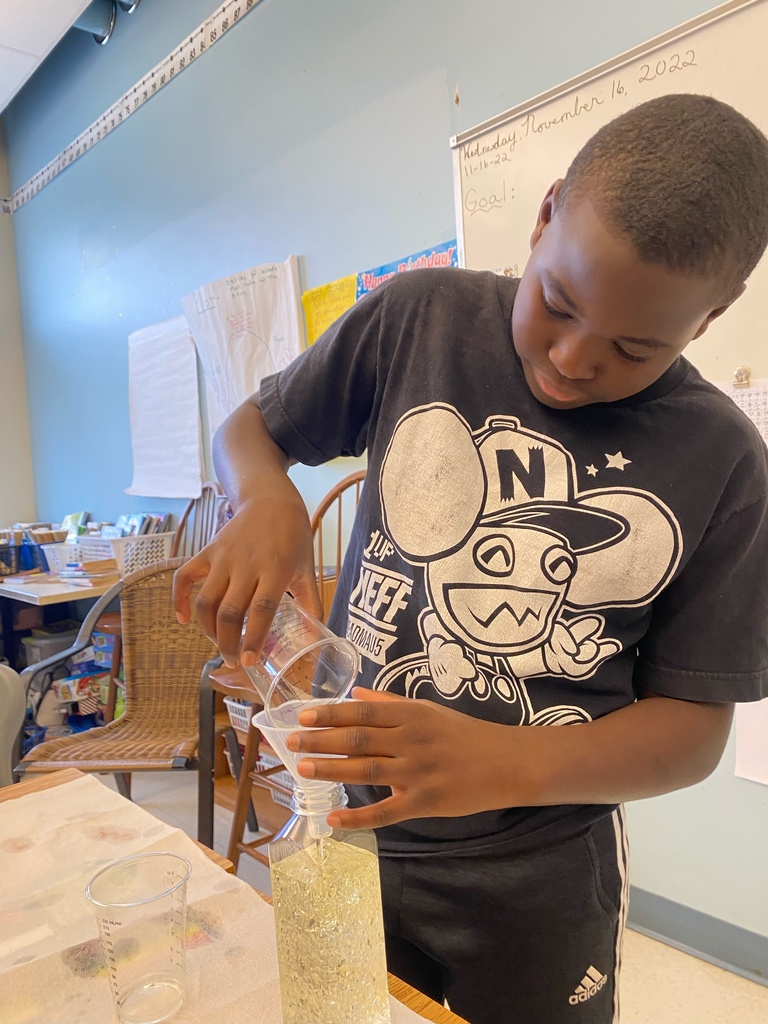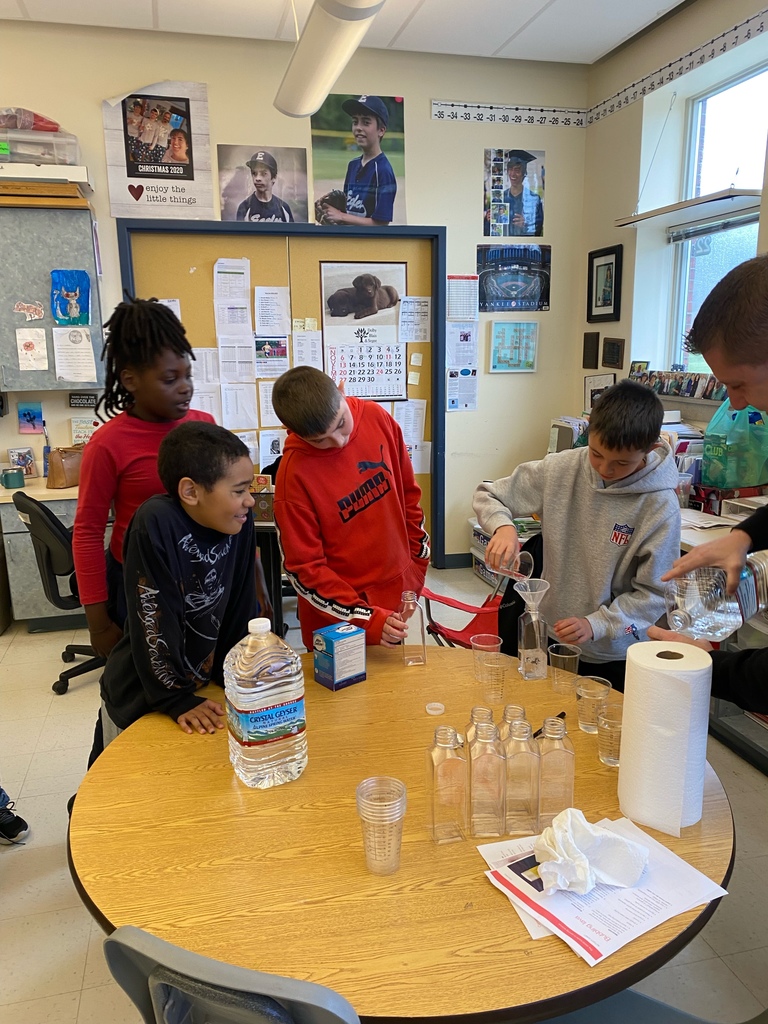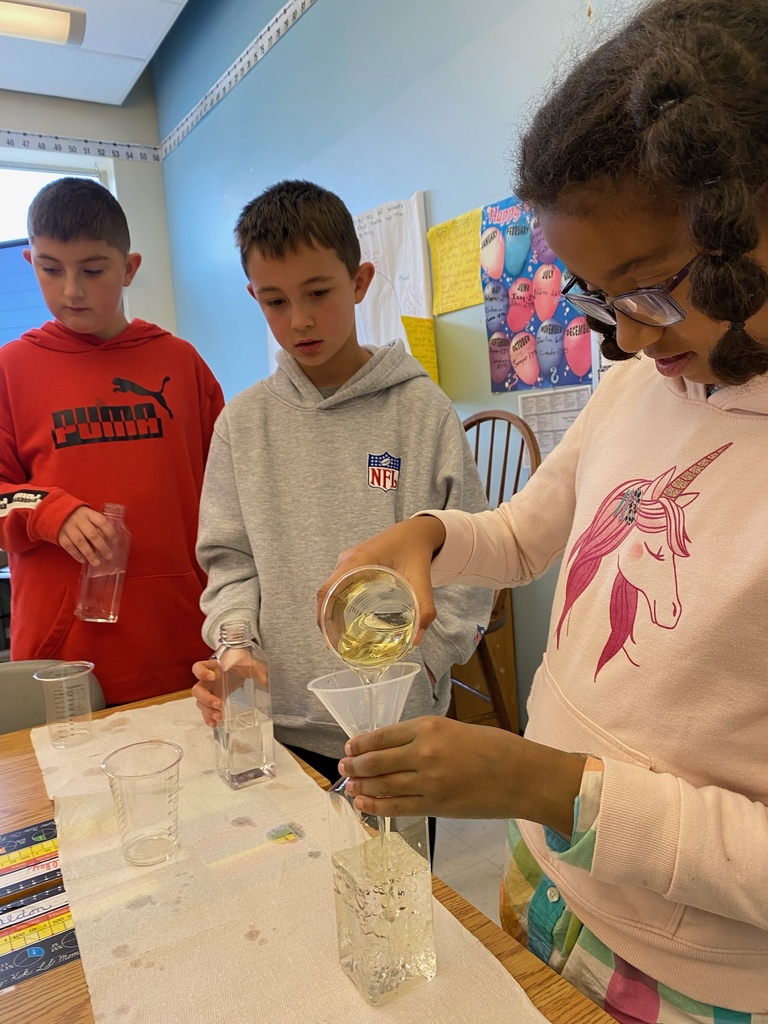 Mrs. Kinslow's class playing a math game: making numbers using place value disks and then comparing them using greater than, less than, or equal to. 😊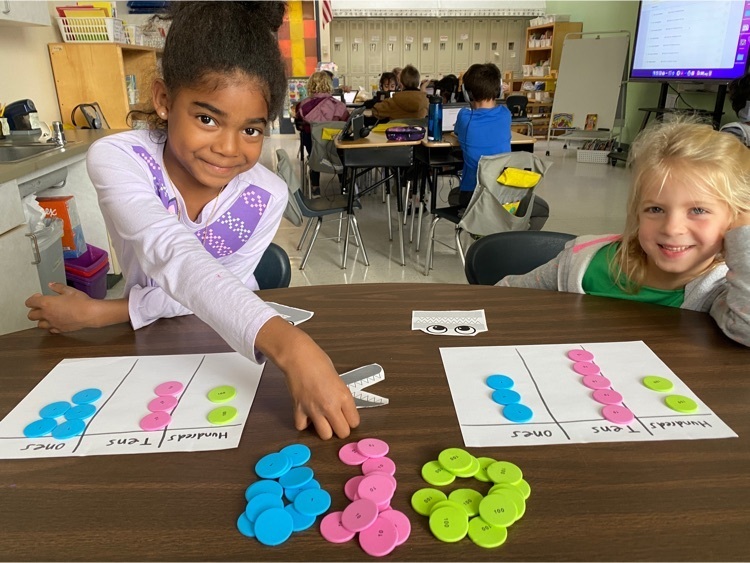 Good morning, We are aware of several regional threats to area schools. I was in communication with the Westbrook Police Department and area schools immediately. There were no reports or threats to any of the schools in Westbrook.  As a precaution, Westbrook Police provided additional officers at all of our schools and staff ensured that all exterior doors were locked and attended. If information changes or a different response is necessary, we will be in touch. Take care, and be strong! Peter Lancia, Superintendent of Schools
Reminder! The dental clinic at Congin starts tomorrow for all students who submitted the paperwork to Nurse Melody Heath.
Just a quick reminder - students will be dismissed at 11:30am tomorrow for conferences. There is also no school Friday in order recognize Veteran's Day and honor those who have served our great nation.
Fall Fest is in full swing, even at the bus circle!