Office of the Superintendent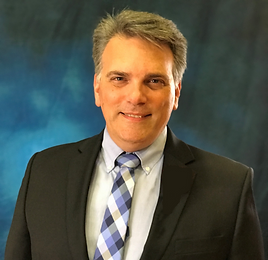 Superintendent of Schools
About Dr. Lancia
Dr. Peter Lancia has served the Westbrook Schools since 1990. He taught second grade at Saccarappa School for 12 years, including one as the school's literacy specialist. He next served as principal at Congin School for nine years, before being named Director of Teaching and Learning and Assistant Superintendent in 2011. He was named Superintendent of Schools in August 2016 and is honored to serve this dynamic, diverse community. In addition to his work in Westbrook, Dr. Lancia is an adjunct faculty member at the University of Southern Maine, teaching courses in Literacy, Language, and Culture and Educational Leadership. He has presented workshops and lectures at numerous professional organizations and conferences including ASCD, International Literacy Association, Strive Together, and National Council of Teachers of English. He served as past president of Maine ASCD, an Editorial Board member of The Reading Teacher, the cabinet and steering committee of the Westbrook Children's Project, the Education Council of United Way of Southern Maine, and USM's College of Education and Human Development Advisory Board. Dr. Lancia earned a BA at Bowdoin College with a double major in anthropology and religion (and proudly sponsors the Bowdoin Book Award at WHS), a MSEd at USM in Literacy Education, and a PhD at Lesley University in Adult Learning and Development. He was honored as Maine's Teacher of the Year in 2002 and Maine Curriculum Leader of the Year in 2016. He is most proud of his family: a daughter who recently graduated from college , a son who is a college junior, a daughter who is a high school sophomore, his wife who is also an educator, and his parents who taught him to love learning.
I AM CURRENTLY READING:
Shifting the Balance: 6 Ways to Bring the Science of Reading into the Balanced Literacy Classroom by Kari Yates
About Dr. O'Donnell
Dr. O'Donnell is a lifelong educator, starting her now 34 year career in Sanford and subsequently working at two other districts in Maine prior to coming to Westbrook. Her experience teaching covers grades Kindergarten through six and intervention. Dr. O'Donnell has also served as both an assistant principal and principal, named the NAESP Maine Elementary Assistant of the Year in 2015. She has also been recognized as a Distinguished Alumnae at the University of Southern Maine. She currently serves on the Educational Leadership Advisory Board at USM. Dr. O'Donnell received her BS in Elementary Education at USM, followed by a MS in Exceptionality and most recently, a Phd in Public Policy and Educational Leadership in 2020 from the University of Southern Maine. Following this she was was recently published in Connecting Theory and Practice in Middle School Literacy: Critical Conversations, contributing to equity in the classroom. Dr. O'Donnell has also presented at both national, regional and local conferences on a variety of topics. Living in Portland with her wife and dog, Dr. O'Donnell enjoys cooking, reading and being with her family.
I am currently reading:
Unleashed-The Unapologetic Leader's Guide to Empowering Everyone Around You by Frances Frei & Anne Morriss